Negative Thinking And Alzheimer's?
I've been told that negative thinking can lead to Alzheimer's disease. Is this true? If so, how does one overcome it?
Andrew Weil, M.D. | July 28, 2020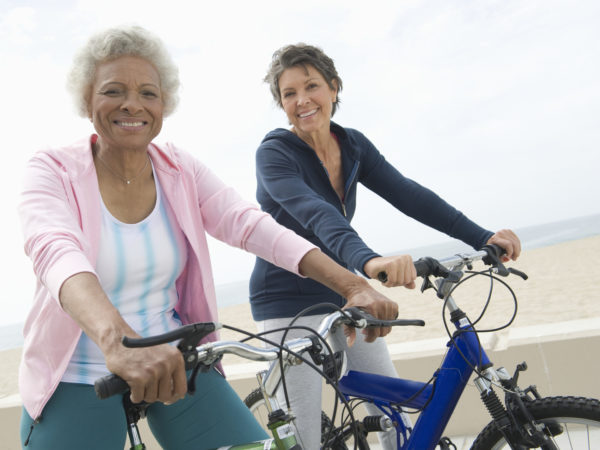 A recent study from the UK suggests a link between persistent negative thinking and Alzheimer's disease (AD). Study leader Natalie Marchant, Ph.D., from University College London noted that depression and anxiety in mid-life and old age are known to be risk factors for dementia. Her study found that certain thinking patterns implicated in depression and anxiety could explain why people with those disorders are more likely to develop dementia.
The study, supported by the UK's Alzheimer's Society, included 292 people over age 55 along with an additional cohort of 68 people, average age 68. It found that repetitive negative thinking is linked to cognitive decline and the deposit of harmful proteins in the brain associated with AD. Over two years, the study participants responded to questions about how they typically contemplate negative experiences, with a focus on identifying repetitive negative thinking patterns such as rumination about the past and worry about the future. The researchers also took into account any symptoms of depression or anxiety among the participants and used brain scans to measure deposits of the tau and amyloid proteins associated with AD.
Results showed that participants with patterns of repetitive negative thinking experienced more cognitive decline over four years and were more likely to have harmful protein deposits in their brains. However, although depression and anxiety were associated with subsequent cognitive decline, they were not linked with deposits of amyloid or tau proteins in the brain.
The findings also suggested that repetitive negative thinking could be the main reason why depression and anxiety contribute to the risk of Alzheimer's disease, but the researchers noted that other indications of stress, such as high blood pressure, may also play a role.
Dr. Marchant wrote that taken alongside the results of other studies linking depression and anxiety with dementia risk, "We expect that chronic negative thinking patterns over a long period of time could increase the risk of dementia. We do not think the evidence suggests that short-term setbacks would increase one's risk of dementia."
The investigators concluded that repetitive negative thinking should be further investigated as a potential risk factor for dementia, and that psychological approaches, such as mindfulness training, meditation, or targeted talk therapy should be evaluated to see if they can reduce the risk.
These new findings are important, as is the effort to determine if meditation or other cognitive interventions can affect the risk of dementia linked to repetitive negative thinking. We already know that meditation can help lower blood pressure, decrease heart and respiratory rates and increase blood flow. Over time, meditation may result in a restructuring of the mind that allows you to detach from thoughts that cause fluctuating emotions and mood swings. If you're concerned about negative thinking, you might seek out a practitioner of cognitive behavioral therapy to help you modify your thinking and replace negative thoughts with positive ones.
Andrew Weil, M.D.
Source:
Natalie L. Marchant et al, "Repetitive negative thinking is associated with amyloid, tau, and cognitive decline." Alzheimer's & Dementia, June 7 2020; DOI: 10.1002/alz.12116