Can Meditation Change The Brain?
I've heard that different types of meditation can affect different parts of the brain and change the way we think, behave and handle stress. Can you tell me anything about this?
Andrew Weil, M.D. | December 21, 2017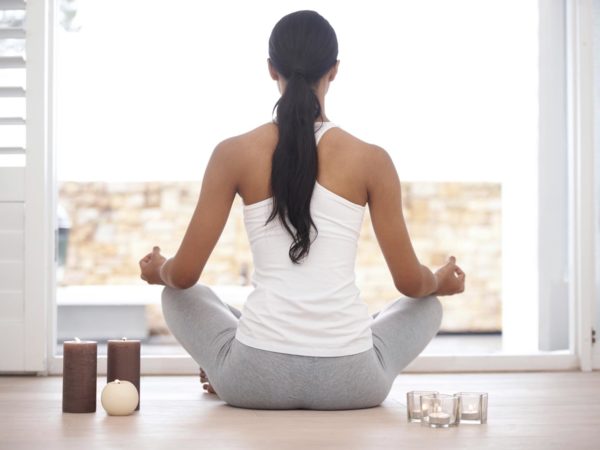 You're referring to the conclusions of recent research at the Max Planck Institute of Human Cognitive and Brain Sciences in Germany. Researchers there have reported results of a nine-month study involving 300 individuals who practiced three different types of meditation for three months each. The investigation showed that each type promoted different brain changes. Depending on the type of meditation, these changes led to improvements in attention, compassion and cognitive skills. Magnetic resonance imaging (MRI) scans and other tests were done before the participants began meditation and after each three-month period.
This study isn't the first to document brain changes in response to meditation, but it is the first to show that different types of meditation can lead to different types of changes in the brain.
Participants, ranging in age from 20 to 55, were instructed to practice mindfulness-based attention for 30 minutes a day, six days a week for three months. This type of mediation involves focusing on breathing with your eyes closed, monitoring tension in the body, narrowing attention and bringing it back if it wanders. After three months, brain scans showed thickening in the participants' prefrontal cortex, an area in which complex thinking and decision-making take place.
Participants moved on to meditation aimed at fostering gratitude, empathy and the handling of everyday stress. Here, individuals also worked together in pairs to perform the exercises and focused on sharing their emotions. Tests revealed brain changes in regions involved in emotional regulation.
In the third experiment, in addition to meditating, the participants paired off to assess their ability to understand their own thought processes and those of others. The researchers reported that this type of meditation, which is aimed at fostering compassion and social skills, was associated with increased cortical thickness in regions of the brain that process changes in perspective.
A companion study looked at how the participants responded to stressful situations, such as a job interview. Here, those who meditated reported experiencing less stress than those who didn't. And when the researchers measured levels of the stress hormone cortisol, they found it was lowest in meditators who had been practicing compassion.
Study leader Tania Singer notes that the overall results show that frequently practiced basic mindfulness techniques are the most suitable methods for increasing awareness and performance in various cognitive areas. She adds: "However, if your aim is to be less prone to social stress in everyday life or to enhance your social skills… you should use other mental training techniques that focus on the 'we' and the social bond between people."
We've long known that, over time, meditation can restructure the mind, allowing us to detach from thoughts that cause emotional swings. It can level out mood cycles and help you learn to do things more effectively – whether it is cooking, writing or martial arts. Overall, you may find that meditation helps YOU bring more awareness to everything you do.
You can learn more about the many other benefits of meditation here.
Andrew Weil, M.D.
Sources:
Sofie L. Valk et al, "Structural plasticity of the social brain: Differential change after socio-affective and cognitive mental training." Science Advances, October 4, 2017, DOI: 10.1126/sciadv.1700489
Veronika Engert and Talia Singer et al, "Specific reduction in cortisol stress reactivity after social but not attention-based mental training." Science Advances, October 4, 2017, DOI: 10.1126/sciadv.1700495