Cutting The Risk Of Alzheimer's?
My mother had Alzheimer's disease. Is it true that there's now a way I might be able to lower my genetic risk?
Andrew Weil, M.D. | September 16, 2019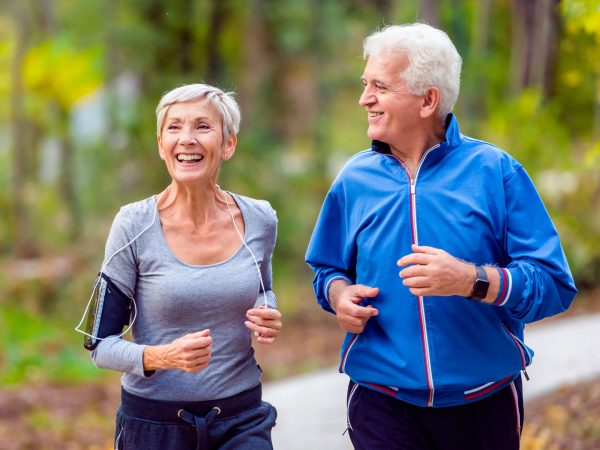 Recent research at the UK's University of Exeter showed that among people at high genetic risk for Alzheimer's disease, those who followed a healthy lifestyle were 32 percent less likely than their peers to develop the disease. The extent of each individual's genetic risk was based on analysis of dozens of factors known to contribute to Alzheimer's. The flip side of this news is that those with a high genetic risk whose lifestyles were unhealthy were more than three times more likely to develop Alzheimer's.
The researchers looked at 196,383 adults age 60 and older whose health information was in the UK's Biobank, a health resource with data on some 500,000 midlife and older adults in Britain. Initially, they grouped the adults into those with high, intermediate, or low genetic risk for Alzheimer's. Then they rated each person's lifestyle as healthy, intermediate or unhealthy based on information the participants provided about their diet, smoking habits, physical activity, and alcohol consumption. After following the subjects for eight years, the researchers identified 1,769 cases of dementia. They then were able to determine that regardless of the degree of genetic risk, those who followed a healthy lifestyle were overall less prone to develop the disease.
Specifically, the researchers found that 1.8 percent of those with a high genetic risk and unhealthy lifestyles developed dementia, compared with 0.6 percent of those with low genetic risk and healthy lifestyles. Among participants whose genetic risk was highest, just over one percent of those with healthy lifestyles developed dementia compared with nearly two percent of those with poor lifestyles. The findings were published in JAMA on July 14, 2019 and presented at the annual meeting of the Alzheimer's Association International Conference that same day.
Results from another study presented at the conference also showed the impact of lifestyle on Alzheimer's risk among 2,765 older adults in Chicago. Here, the participants were already enrolled in one of two federally funded, long-term observational studies looking at mental decline among Chicago residents.
Researchers from Rush University Medical Center found that participants who maintained four or five out of five healthy behaviors over a decade had a 60 percent reduced risk of developing Alzheimer's compared to people who followed one or none of the same lifestyle habits. These included a healthy diet, exercising at least 150 minutes a week, not smoking, low alcohol consumption and engaging in mentally stimulating activities. The healthy diet consisted of mostly vegetables, nuts, berries, beans, whole grains, seafood, poultry and olive oil, with avoidance of red meat, butter, cheese, pastries, sweets and fried foods. The findings showed that the lower risk of Alzheimer's associated with healthy living didn't vary by race or gender. (Participants included blacks and non-Hispanic whites.)
Andrew Weil, M.D.
Source:
David Llewellyn and Elzbieta Kuzma et al, "Association of Lifestyle and Genetic Risk with Incidence of Dementia," JAMA, July 14, 2019, doi:10.1001/jama.2019.9879