Mouth Taping For Better Breathing During Sleep?
What's your view on mouth taping to prevent mouth breathing during sleep? I hear it's good for blood pressure, sleep quality, weight loss, and memory and also lowers heart disease risk. True?
Andrew Weil, M.D. | December 23, 2019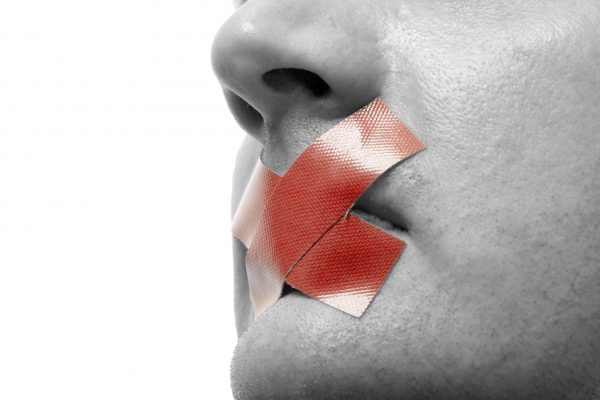 I doubt it. Mouth taping is being promoted by some dentists, chiropractors and sleep doctors who attribute problems ranging from snoring to cavities, grinding your teeth, bad breath and poor-quality sleep to breathing through the mouth instead of the nose. They recommend taping your mouth shut when you go to bed with an adhesive strip designed for this purpose. A month's supply costs about $20. If the hype about mouth taping is to be believed, it can lead to a long list of health benefits, including weight loss, reduced heart disease risk and better memory and learning. All this is said to evolve from the body's improved access to nitric oxide, some of which is produced via nose breathing and lost when you breathe through your mouth.
We tend to mouth-breathe when our nose is stuffed up because of a cold, allergies, sinus infection, asthma or sleep apnea. Chronic stress and anxiety can also be causes, as can nasal polyps, enlarged tonsils or adenoids, and even unusual shape of the nose or jaw. You may not realize you're habitually breathing through your mouth when asleep. Indicators may be waking with dry mouth, bad breath, dark circles under the eyes, and feeling irritable and still tired. Mouth breathing can promote gum disease in adults as well as throat and ear infections. In kids, it may result in crooked teeth and even stunt growth.
Depending on the cause, you might be able to prevent mouth breathing. Nasal decongestants can help when you have a cold or allergies. Learn more about my recommendations for dealing with both sleep apnea and asthma.
The bottom line is that we have no scientific proof that mouth taping is safe or leads to the health improvements touted.
Andrew Weil, M.D.
Source:
T.W. Huang and T.H. Young, "Novel porous oral patches for patients with mild obstructive sleep apnea and mouth breathing: a pilot study," Otolaryngology Head and Neck Surgery, February 2015, doi: 10.1177/019459981455938