Are There Any Natural Alternatives To Melatonin To Help With Sleep?
What else, other than a sleeping pill, can overcome bouts of insomnia?
Andrew Weil, M.D. | October 11, 2021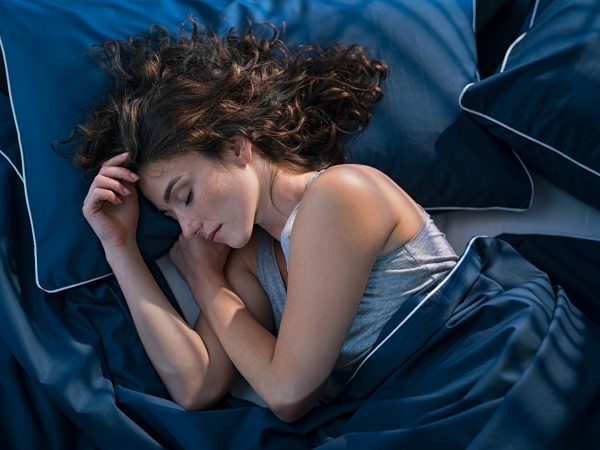 Melatonin is a brain hormone that regulates our sleep cycles. The pineal gland secretes it when light fades; it reaches its peak levels at the darkest part of the night and subsides as the retina detects the onset of morning light. In those who have difficulty falling or staying asleep, taking a melatonin supplement often helps. It can be used to reset the body clock after traveling across time zones, and at low doses it is safe to use regularly. If melatonin doesn't work for you, however, there are other natural remedies – as well as some lifestyle changes – that may help.
Valerian is extracted from the root of the Valeriana officinalis It has a long history of use as a sedative. Sensitivity to it is very individual, so the amount needed will vary – some people find the usual recommended dose too strong, leading to a "hung over" feeling the next day. One 2020 study attributed variation in results to inconsistency in products, so you may have to try a few different formulations to find the one that works best for you. Valerian is a safe and effective sleep aid for occasional sleep problems. Because of its strong odor, it is best taken in capsule form.
L-theanine is an amino acid extracted from tea that works by reducing anxiety, a common cause of insomnia. Unlike other sleep aids, L-theanine is not a sedative but an anxiolytic (anxiety reducer) that may be taken during the day as well since it does not cause drowsiness.
Hops (Humulus lupulus) is not just found in beer – as a supplement it can help as a natural relaxant and sedative. When insomnia is related to muscle tension, hops may be a good choice.
Over-the-counter sleep aids (those "PM" formulas) typically contain antihistamines, usually diphenhydramine (Benadryl). I don't recommend them since they have undesirable side effects, including increased risk of dementia with long-term use, and can cause rebound insomnia when you stop taking them.
Keep in mind that much insomnia is caused by daily stress, inactivity, and overuse of stimulants such as caffeine. Your bedtime environment may also play a role in disturbing your sleep – too much noise or light, especially the light emitted by electronic devices, may be preventing you from getting a good night's sleep. Read my tips for resolving sleep issues naturally here.
Andrew Weil, M.D.
Sources:
Shinjyo N, Waddell G, Green J. "Valerian Root in Treating Sleep Problems and Associated Disorders-A Systematic Review and Meta-Analysis." J Evid Based Integr Med. 2020 Jan-Dec;25:2515690X20967323. doi: 10.1177/2515690X20967323. PMID: 33086877; PMCID: PMC7585905. https://pubmed.ncbi.nlm.nih.gov/3308a6877/
Rao TP, Ozeki M, Juneja LR. In Search of a Safe Natural Sleep Aid. J Am Coll Nutr. 2015;34(5):436-47. doi: 10.1080/07315724.2014.926153. Epub 2015 Mar 11. PMID: 25759004. https://pubmed.ncbi.nlm.nih.gov/25759004/