Legalizing Magic Mushrooms?
I understand Oregon will legalize the use of magic mushrooms (psilocybin) in a therapeutic setting if a proposal to do so wins enough votes in the November election. Can you tell me anything about this plan and whether any other states are considering legalization?
Andrew Weil, M.D. | October 21, 2020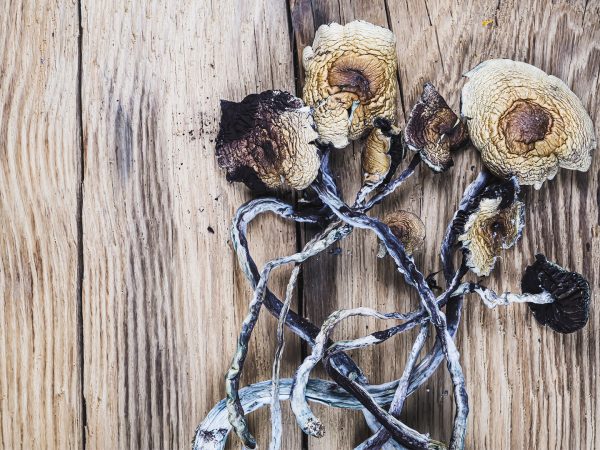 It is true that a measure to legalize psilocybin (magic mushrooms) for use in therapeutic settings by individuals age 21 or older will be on the ballot in Oregon this November (2020). If it succeeds, statewide legalization would be a first in the U.S. As things now stand, the manufacture and use of psilocybin is illegal under state and federal law.
The Oregon Psilocybin Society (OPS) founded by two therapists is leading the legalization campaign. The OPS maintains that a growing body of evidence "demonstrates that psilocybin-assisted therapy is safe and uniquely effective. We think that this novel approach could help alleviate the mental health crisis here in Oregon by addressing costly epidemics like suicide, treatment-resistant depression and anxiety, PTSD, and addiction to drugs, alcohol, and nicotine."
Psilocybin has been studied and found useful for treatment of depression. In 2019, the U.S. Food and Drug Administration (FDA) designated psilocybin therapy as a breakthrough on the basis of two clinical trials that studied its effects on severe depression and major depressive disorder. According to the FDA, its designation was meant to "expedite the development and review of drugs that are intended to treat a serious condition."
If the Oregon proposal succeeds, people would be able to buy and consume psilocybin at specialized service centers supervised by facilitators licensed by the Oregon Health Authority (OHA). The OHA would specify the qualifications, education and training required for individuals seeking to become facilitators and would also set psilocybin dosage standards and labeling and packaging rules.  If passed, the new law would prohibit possession, manufacturing, and consumption of psilocybin outside the service centers.
You may be interested to know that in 2019, Denver, Colorado voters approved an ordinance that made adult possession and use of psilocybin-containing mushrooms the city's lowest law enforcement priority and prohibited the city from allocating resources to enforce related penalties. And in Washington D.C., an initiative will be on the November 2020 ballot specifying that police treat the non-commercial cultivation, distribution, possession and use of psychedelic plants and fungi as among the lowest law enforcement priorities. Three other cities, Oakland, CA, Santa Cruz, CA and Ann Arbor, MI have passed local ordinances decriminalizing psilocybin, and a decriminalization bill has been introduced in the Iowa legislature.
Here's where you can read more about psilocybin research. I'll keep you up to date on efforts to legalize the use of psilocybin in therapy as new measures elsewhere are proposed.
Andrew Weil, M.D.
Source:
Oregon Measure 109, Psilocybin Mushroom Services Program, Initiative 2020, ballotpedia.org