Alternatives To Statins?
I seem to have some kind of severe sensitivity to statin medications; I ended up in the hospital with rhabdomyolysis. Would it be dangerous for me to take red yeast rice instead?
Andrew Weil, M.D. | June 29, 2018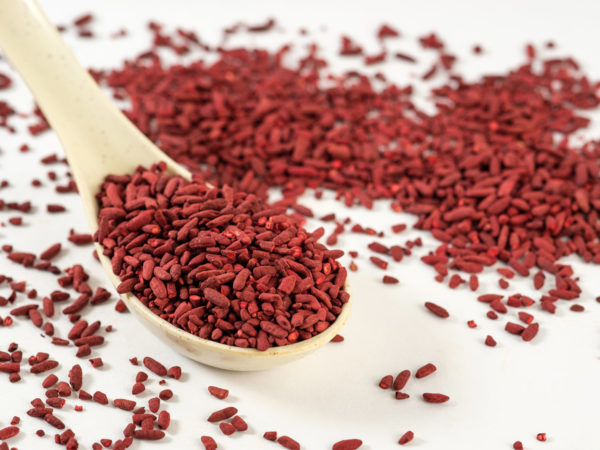 Statin drugs are used to help lower LDL (bad) cholesterol and protect against heart disease and heart attack. They do this by blocking the enzyme that enables the liver to produce cholesterol. While statins generally work well, some people can't tolerate them. The most common adverse reaction is muscle pain or cramps (myalgias). The most serious is what you experienced: rhabdomyolysis. This rare condition is marked by the breakdown of muscle cells. Symptoms include severe muscle aches and weakness. Rhabdomyolysis can lead to kidney failure.
The risks for statin intolerance include advanced age (80 years or older), being female or Asian, and having pre-existing neuromuscular, kidney, or liver problems. In addition, excessive alcohol consumption, excessive exercise and consuming grapefruit can put you at risk. Red yeast rice contains natural statins. For many people it works as well as the prescription statins with a much lower incidence of adverse reactions. But with your history of rhabdomyolysis, you definitely should avoid it.
High LDL cholesterol in the blood is only one of a complex set of factors in the development of heart disease. Lowering it with a drug without addressing lifestyle choices is not good medicine.
I would advise you to make the following lifestyle changes:
Lose weight if you're overweight.
Follow a diet that emphasizes vegetables and fruits, fish, particularly cold-water fish such as wild Alaskan salmon, mackerel, herring and black cod for their heart-healthy omega-3 fatty acids.
Reduce the amount of sugar and flour in your diet, particularly soft drinks and processed snack foods. Added sugar – in the form of table sugar (sucrose) or high-fructose corn syrup – probably contributes more to heart disease than saturated fat.
Avoid trans-fatty acids. These heart-damaging fats can reduce HDL (good) cholesterol levels and raise levels of LDL cholesterol. Trans-fats are found in many brands of margarine and in most heavily processed foods, such as chips, crackers and cookies, and in the oils used to cook fast-food French fries, doughnuts and movie popcorn.
Daily aerobic activity can help increase HDL levels.
Don't smoke. Smoking is a major risk factor for heart disease.
Andrew Weil, M.D.
Source:
healthline.com/health/high-cholesterol/statin-intolerance-what-are-the-signs#symptoms