How Does Caffeine Affect Migraines?
I heard that drinking caffeinated beverages brings on migraine headaches, but it makes mine better. What's the story here?
Andrew Weil, M.D. | September 24, 2019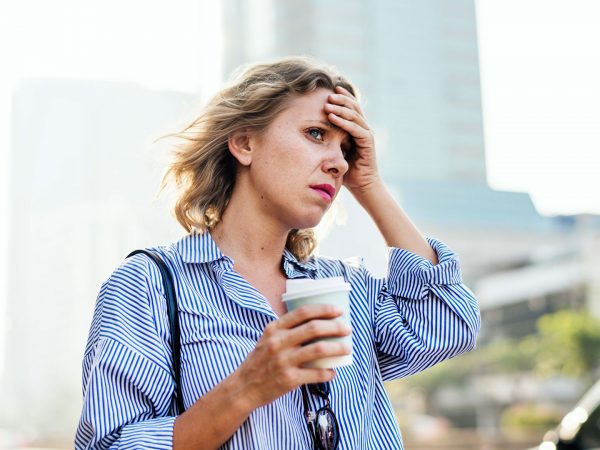 The role of caffeine in migraines is complex and can vary from person to person. However, new research suggests that the amount of caffeine you ingest on any given day may determine whether or not you develop a migraine headache. Researchers at Boston's Beth Israel Deaconess Medical Center, Brigham and Women's Hospital and the Harvard T.H. Chan School of Public Health have found that drinking one to two servings of caffeinated drinks aren't linked with experiencing these headaches the same day, but three or more servings on one day may raise the risk of developing a migraine that day or the following day.
Study leader Elizabeth Mostofsky, Sc.D. noted that, "While some potential triggers – such as lack of sleep – may only increase migraine risk, the role of caffeine is particularly complex, because it may trigger an attack but also helps control symptoms. Caffeine's impact depends both on dose and on frequency" of consumption. She added that until now there have been few studies on the immediate risk of migraines following the intake of caffeinated drinks so it has been difficult to recommend how much caffeine migraine patients can safely consume.
For the new study, the investigators recruited 98 adults, mostly women who had migraines on two to 15 days per month. These participants agreed to complete electronic diaries every morning and evening for at least six weeks, recording the total amount of caffeinated coffee, tea, soda and energy drinks they consumed. They also filled out headache reports twice a day listing details about the onset, duration, and intensity of their migraines as well as any medications they took for relief. And they provided details on other migraine triggers that affected them, including medication use, intake of alcoholic beverages, activity levels, any depressive symptoms they experienced, as well as psychological stress, sleep patterns and menstrual cycles.
One serving of caffeine is typically defined as eight ounces (or one cup) of caffeinated coffee, six ounces of tea, a 12-ounce can of soda or a two-ounce can of an energy drink. Because those servings sizes can contain anywhere from 25 to 150 milligrams of caffeine depending on their type and how they're prepared, the researchers couldn't use this information to determine how much caffeine was related to an individual's migraine risk. But because each participant's choice and preparation of caffeinated drinks were fairly consistent, they were able to determine the relationship of caffeine intake to migraine risk from person to person.
No link was found between one to two servings of caffeinated drinks and the risk of developing a headache the same day, but there were higher odds of same-day headaches when patients consumed three or more servings. Even one to two servings increased the risk of a same-day headache in those who rarely drank caffeinated beverages.
These new findings are unlikely to be the last word on the link between caffeine intake and migraines. The researchers noted that their study didn't tie results to the type of beverage or the way it was prepared and did not include chocolate or other foods containing small amounts of caffeine or evaluate the effects of skipping meals.
Andrew Weil, M.D.
Source:
Elizabeth Mostofsky et al, "Prospective Cohort Study of Caffeinated Beverage Intake as a Potential Trigger of Headaches among Migraineurs." The American Journal of Medicine, August 8, 2019; DOI: 10.1016/j.amjmed.2019.02.015