10 Essential Oils For Health: Uses & Benefits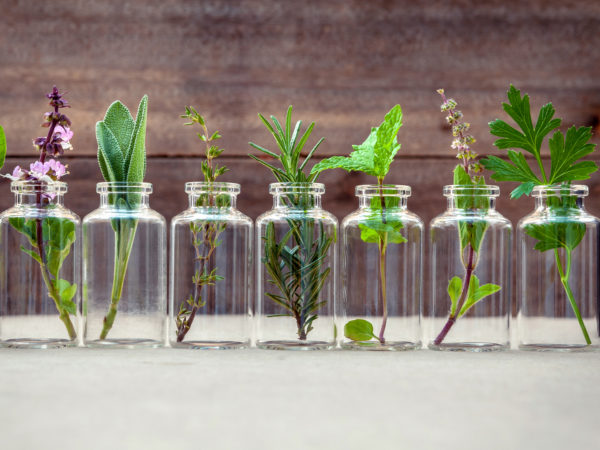 Learn more about these ten essential oils for health. Essential oils are extracted from aromatic plants, including the flowers, leaves, fruit, bark or roots. The quality of essential oils can vary from source to source; the best and purest can be very expensive. Undiluted essential oils should never be applied directly to the skin or taken orally, consult with a health care practitioner first. Be sure to dilute them in a carrier oil, such as avocado or fractionated coconut oil. They are widely used in diffusers, lotions and perfumes today.
These oils are used to address a number of health problems: Some extracts can calm the senses and influence mood, others have antimicrobial, antibacterial and antifungal properties. They play a therapeutic role in aromatherapy and herbal medicine.  Although many are not yet well-researched and seem to have more hype than science behind them, essential oils have been used in conjunction with traditional practices for thousands of years.