Prickly Pear: A Cactus Cure?
I have been told that prickly pear can be used to help control diabetes and reduce cholesterol levels. Is this true? If so, what can you tell me about it?
Andrew Weil, M.D. | January 6, 2022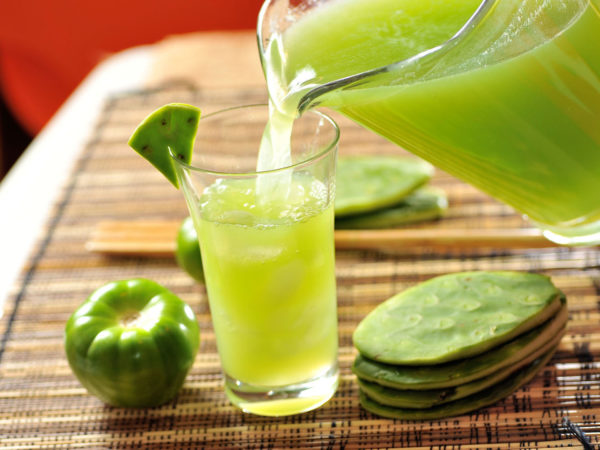 Prickly pear cactus (Opuntia spp), called nopal in Spanish, is native to Mexico and the American southwest and is widely cultivated in many parts of the world, especially the Mediterranean regions. The juice contains betalains, a rare class of antioxidants responsible for the rich color of beets and red Swiss chard. Prickly pear juice also contains vitamin C.
I've long recommended prickly pear extract as a supplement to consider when addressing the control of blood sugar levels in those with diabetes or pre-diabetes, and research continues to support its benefits in this regard. Recently, Australian researchers conducted a review of 20 previously published studies of prickly pear cactus and its effects on blood sugar. They found that the anti-diabetic benefits depended on the parts of the plant used. Although the fruit itself didn't appear to influence blood sugar, the leaflike stem (known as the cladode) was shown to significantly reduce blood sugar and insulin (Medicina, May 2019).
Some research indicates that prickly pear may also help control cholesterol levels. Small studies suggest that the plant may lower LDL ("bad") cholesterol, total cholesterol, and triglycerides, but has no effect on levels of HDL ("good") cholesterol. A recent review of 11 previously published studies of prickly pear's effect on cholesterol found that consumption of the fruit was associated with significant reductions in LDL and total cholesterol. One of the studies found a significant increase in HDL cholesterol in people over age 45 who consumed the cladode (Complementary Therapies in Medicine, May 2020).
Prickly pear remedies have been used traditionally in Mexico for a wide variety of problems. The heated cactus pads have served as poultices for rheumatism, and the fruit of the plant is consumed as treatment for diarrhea, asthma and gonorrhea. Mexicans also consume prickly pear to address high blood pressure, gastric acidity, ulcers, fatigue, shortness of breath, glaucoma, and liver disorders. The juice is also a valued remedy for hangovers.
Andrew Weil, M.D.
Source:
Gouws, C. A., Georgousopoulou, E. N., Mellor, D. D., McKune, A., & Naumovski, N. (2019). Effects of the Consumption of Prickly Pear Cacti (Opuntia spp.) and its Products on Blood Glucose Levels and Insulin: A Systematic Review. Medicina (Kaunas, Lithuania), 55(5), 138. https://doi.org/10.3390/medicina55050138
Originally published June 2004. Updated October 2012. Updated January 2022.