Monte Cristo Salmon Sandwich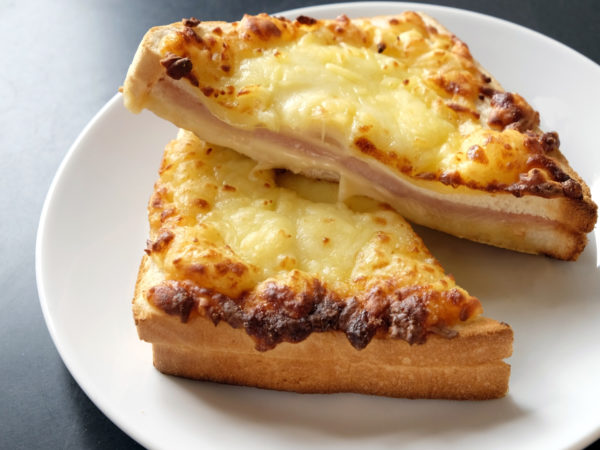 Nutrition
One Serving
Per serving:
344 calories
11 grams  total fat (2 grams sat fat)
246 mgs cholesterol
28 grams carbohydrate
34 grams protein
4 grams fiber
497 mgs sodium
This recipe is a healthy and delicious version of traditional Monte Cristo sandwiches!
Monte Cristo sandwiches are traditionally made with white bread filled with ham, turkey and cheese, dipped in egg, fried and served with sour cream and jam. Ours is a much healthier version using leftover or canned salmon.
Ingredients
2 slices whole grain bread
4 ounces cooked or canned salmon
2 tablespoons salsa
1 egg
Instructions
1. Flatten the bread slices as much as you can with a rolling pin or heavy can.
2. Mash the salmon and salsa together in a bowl. If the salmon is cold, heat the mixture in the microwave for 1 minute to take off the chill.
3. Make a sandwich of the bread with the salmon mixture in the middle.
4. Beat the egg in a bowl and pour into a saucer. Dip the sandwich in the egg so that both sides are coated.
5. Fry the sandwich on a non-stick pan over medium heat for about 5 minutes, turning half way to brown both sides.
6. Serve with additional salsa if you like.