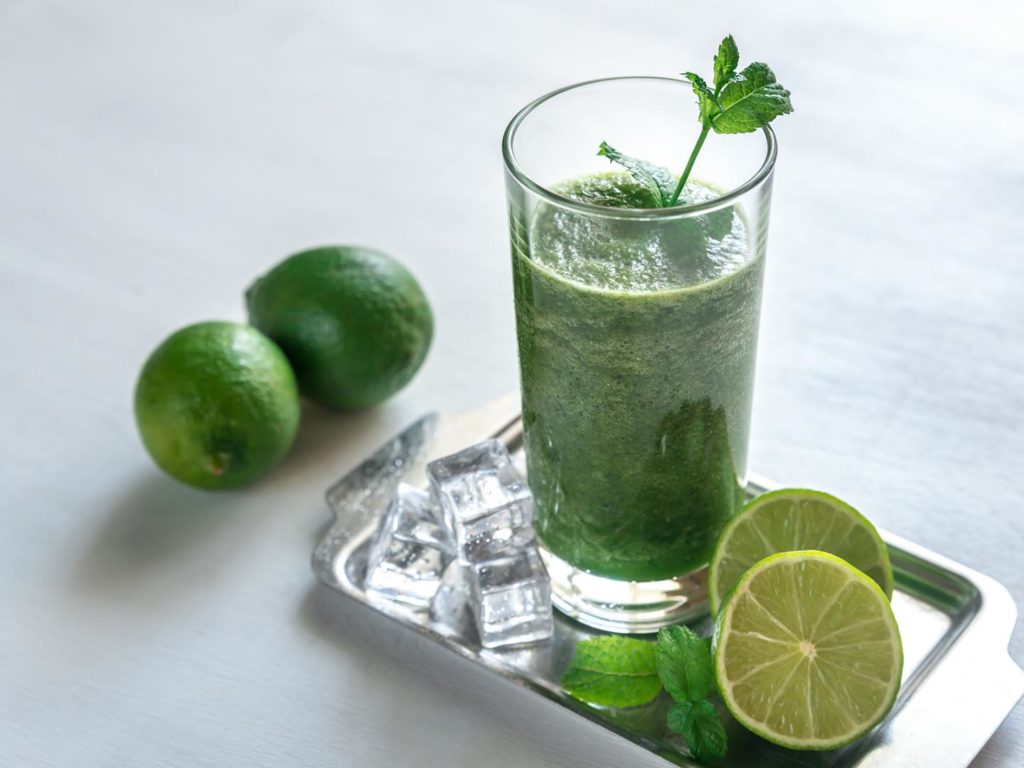 Yogurt-Lime Drink
This is a versatile beverage because you have the choice of making it with just yogurt; adding fruit and blending it just enough to transform the drink into a whipped, frothy, chunky fruit beverage; or adding frozen fruit to create a dessert drink. This drink is festive, yet the coconut milk flavored with cinnamon and cloves gives it a mellow flavor.
Ingredients
1/3 cup freshly squeezed lime juice
1 cup plain low-fat** yogurt
1/3 cup honey
2 cups purified water
1 tablespoon pure vanilla extract
1/8 teaspoon ground cloves
1/8 teaspoon ground nutmeg
14 ounces canned light coconut milk
1/8 teaspoon ground cinnamon
Instructions
Mix the ingredients together in a bowl. Chill for 2 hours. Pour into 8-ounce glasses, sprinkle cinnamon on top, and serve.
** In light of recent research, Dr. Weil no longer recommends reduced-fat dairy products unless you happen to prefer the taste.
Tips from Rosie's Kitchen:
To create a Tropical Shake: Add 2 cups frozen fruit, or 1 cup fresh fruit and 1 cup ice. I recommend papaya or peeled and sliced peaches (about 1/2 papaya or 3 peaches). Use a blender to blend everything together. Garnish with a sprinkling of cinnamon and a straw.
Peach-Yogurt Lime Drink: For a different kind of fruit taste and some festivity, add 1 pitted peach, sliced in half, to the yogurt-lime drink and pulse it in the blender just enough to blend the fruit but maintain some chunks. Pour 1/2 cup into each of 6 cups and serve. The delicate chunks of peach will color the frothy coconut milk with hues of red, pink, and yellow.
Andy Suggests:
I would substitute cashew milk for the coconut milk.
Want more healthy, delicious recipes? Join the Dr. Weil on Healthy Aging online guide for access to hundreds of anti-inflammatory recipes and our exclusive eating guides. Sign up today and get 14 days free!