Are You Eating Olives?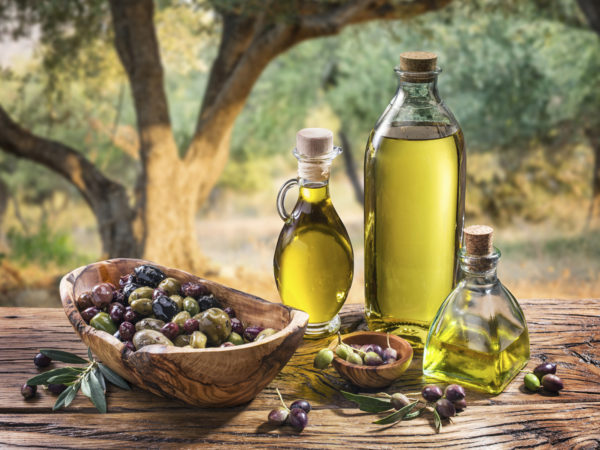 Olives are among the oldest known cultivated foods – they were planted and harvested in Crete some seven thousand years ago. The fat they contain is predominately the healthy monounsaturated type, which can help to improve cholesterol ratios. Olives are also a good source of vitamin E which helps to neutralize free radicals, and also contain iron, copper, and dietary fiber.
If you tried to eat freshly picked olives from a tree, you would be in for a bitter surprise: only processed olives are palatable. Whether they are picked unripe (green) or ripe (black), olives need to be fermented and/or cured to become edible. (Note that some black olives are actually picked green; processing and oxidation turns them a darker color.) With a wide variety of choices, including Kalamata, Nicoise, Moroccan oil-cured, and Manzanilla, olives are a tasty addition to salads, pastas, grains, meats or just eaten alone as a treat.
Try olives in the Vegetarian Caesar Dressing recipe from True Food Kitchen!
Today's Health Topics
Editor's Pick
Health Focus
Ask Dr. Weil's Q&A
sponsor

Begin The Anti-Inflammatory Diet Today!
Dr. Weil's Anti-Inflammatory Diet & Healthy Aging Plan can help us all age with grace and delay the onset of age-related concerns such as heart disease, Alzheimer's, and many forms of cancer. By developing sound lifestyle practices, you can experience optimal health and well-being. Begin a 14-day free trial of Dr. Weil on Healthy Aging for access to shopping guides, eating tips, recipes, interactive tools, videos and more!