Facts About Vitamin E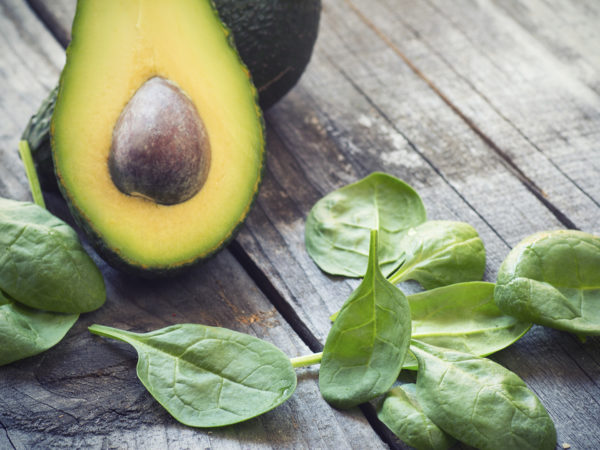 What Is Vitamin E?
Vitamin E is a powerful, fat-soluble antioxidant that helps protect cell membranes against damage caused by free radicals and prevents the oxidation of LDL cholesterol. The term vitamin E encompasses a group of eight compounds, called tocopherols and tocotrienols, with various subsets of each, that comprise the vitamin complex as it is found in nature. Each of these different compounds have distinct chemistries and biological effects.
Why Is Vitamin E Necessary?
Vitamin E is necessary for structural and functional maintenance of skeletal, cardiac, and smooth muscle. It also assists in the formation of red blood cells and helps to maintain stores of vitamins A and K, iron, and selenium. It may have a positive effect on immune health, protect against the oxidative damage that can lead to heart disease, have preventive effects against cancer, help relieve symptoms of Alzheimer's disease, and may help prevent some diabetes-related damage, particularly to the eyes.
What Are The Symptoms Associated With A Vitamin E Deficiency?

Symptoms of a vitamin E deficiency include greasy stools, chronic diarrhea, and an inability to secrete bile. Traditionally upheld is the belief that vitamin E deficiency is rare in humans. People who cannot absorb dietary fat or who have rare disorders of fat metabolism cannot absorb vitamin E. In addition, premature or very low birth weight infants (less than 3.5 lbs) and individuals with rare genetic abnormalities in the alpha-tocopherol transfer protein may also be at risk for a vitamin E deficiency. However, a 2015 study published in the American Journal of Clinical Nutrition suggests that vitamin E deficiency might be more common than we thought. Those with metabolic syndrome, approximately one of three people in the United States, could be chronically deficient in vitamin E. Its findings suggest that while vitamin E appears to be readily available in the bloodstream of those with metabolic syndrome, it's not finding its way to the tissues where it's needed, resulting in a hidden deficiency.
More research needs to be done, but these preliminary findings underscore the importance of this essential vitamin.
How Much Does An Adult Need?
According to the National Institutes of Health (NIH), the U.S. Recommended Daily Allowance (RDA) for adults older than 14-years is 15 mg (or 22.4 IU); pregnant women of any age should get 15 mg (or 22.4 IU); and breastfeeding women of any age should take 19 mg (or 28.4 IU).
Dr. Weil recommends supplementing with vitamin E that provides a minimum daily dose of 80 mg of the whole complex, including the four mixed tocopherols as well as the four mixed tocotrienols. It should provide at least 10 mg of tocotrienols. If you can't find that, look for a product with mixed natural tocopherols (up to 400 IU daily). Avoid dl-alpha-tocopherol, the synthetic form.
How Much Does A Child Need?
The NIH's RDA and Adequate Intake (AI):
Infants 0-6 months, 4 mg/day (6 IU/day)
Infants 7-12 months 5 mg/day (7.5 IU/day)
children 1-3 years, 6 mg/day (9 IU/day)
children 4-8 years, 7 mg/day (10.4 IU/day)
children 9-13 years, 11 mg/day (16.4 IU/day)
How Do You Get Enough Vitamin E From Food?
Good vitamin E food sources include vegetable oils, avocados, spinach, sunflower seeds, wheat germ, nuts, and whole grains.
Risks Associated With Too Much Vitamin E
Except for an anticoagulant effect, vitamin E has no known toxicity or side effects. There was a meta-analysis conducted by John Hopkins in 2004 that raised some concern about higher daily intakes, but this was most likely associated with pre-existing health conditions. Vitamin E in very high doses may interfere with the body's ability to clot blood, posing a risk to people already taking prescribed blood thinners.
Find more information on vitamin E and prostate health.
Other Considerations
Because vitamin E is fat-soluble, it's best absorbed when taken with a meal containing some fat.
Vitamin E loses its potency when exposed to air, heat, and light, so supplements should be stored in a dark, cool place.
People who are taking anticoagulants (blood thinners or aspirin) should take vitamin E supplements only under physician supervision.
If you are taking statins, do not exceed 400 IU of vitamin E because it can dramatically reduce the benefits of some cholesterol drugs.
Adverse effects may also occur when taking vitamin E and chemotherapy drugs, or mineral oil.
Vitamin E absorption may be altered when taking the pharmaceuticals Cholestyramine, Colestipol, or Orlistat.
Levels of vitamin E may be affected by seizure medications, zinc, and fish oils.
High doses of vitamin E may increase the body's vitamin K requirement, and increased intake of omega-6 fatty acids may increase vitamin E requirements.
Analysis of 7 brands of commercially available vitamin E showed significant variability between actual content and stated dosage on the label.
Updated by: Andrew Weil, M.D., and Brian Becker, M.D., October 2012
Updated by: Ben Gonzalez, M.D., August 2016
Sources:
https://ods.od.nih.gov/factsheets/VitaminE-HealthProfessional/
https://www.sciencedaily.com/releases/2013/12/131231163755.htm
http://ptinr.com/warfarin-you/drug-other-medications/natural-medicines-vitamins/vitamin-e
http://www.worldlibrary.org/articles/vitamin_e_deficiency
http://ajcn.nutrition.org/content/102/5/1070
https://www.sciencedaily.com/releases/2015/11/151102163718.htm
http://ptinr.com/warfarin-you/drug-other-medications/natural-medicines-vitamins/vitamin-e
12 Feifer AH, Fleshner NE, Klotz L. Analytical accuracy and reliability of commonly used nutritional supplements in prostate disease. J Urol 2002;168:150-4.