Plastic Hazard From Teabags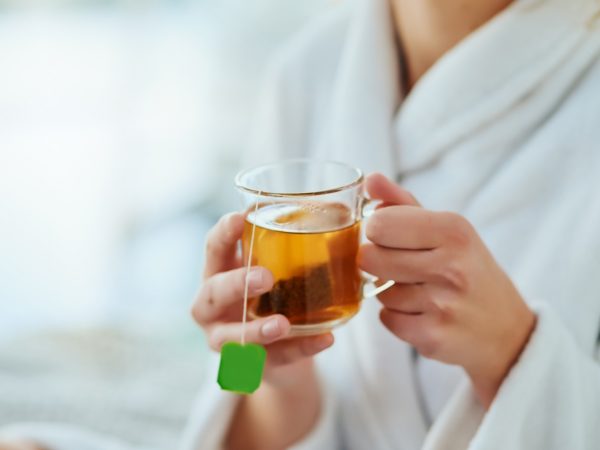 A team of Canadian researchers has warned that tea drinkers are swallowing microplastics shed from the new teabags and cautioned that the health effects of these plastics on humans isn't yet known. To look into the amount of plastic released from the new teabags, the team removed the tea leaves from four different commercially available teas and washed the plastic bags. They then heated the teabags in water to simulate brewing conditions. Using electron microscopy, the researchers found that a single plastic teabag heated this way released about 11.6 billion microplastic and 3.1 billion nanoplastic particles into the water, amounts they reported are thousands of times higher than those found earlier in other foods. They also tested the teabags in water containing water fleas and found that while the animals survived, they exhibited anatomical and behavioral abnormalities. The investigators called for more research to help determine if the plastics emitted from teabags could have deleterious effects on human health.
My take? This is not welcome news. We've known for some time that microplastics are getting into foods and have been showing up in human waste. Although we don't know what health threats – if any – the microplastics we're ingesting pose, we do know the problem is widespread. A study published in 2015 estimated that 275 million metric tons of plastic waste were generated in 192 coastal countries in 2010, with 4.8 to 12.7 million metric tons entering the oceans. That amount is increasing year by year. We should all try to avoid ingesting plastics whenever possible. Instead of plastic teabags, stick with paper ones or use loose tea.
Source:
Nathalie Tufenkji et al, "Plastic Teabags Release Billions of Microparticles and Nanoparticles into Tea," Environmental Science and Technology, September 25, 2019, pubs.acs.org/doi/abs/10.1021/acs.est.9b02540
Read more from this week's bulletin:
---
---