A Little On Choosing Tea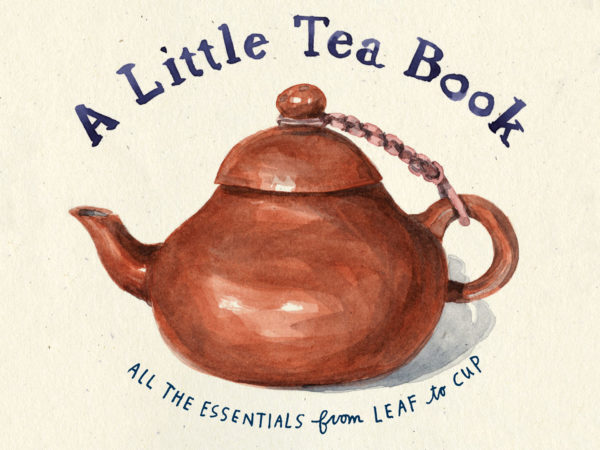 From A Little Tea Book, by Sebastian Beckwith – I often encourage people to think of tea the same way they think of wine. For example, you might like Sauvignon Blanc, but not Chardonnay or Pinot Grigio. Maybe at some point you realize your tastes are even more refined: you prefer a Sauvignon Blanc made in California to any from Australia. You might narrow it further to a region (Santa Ynez Valley), and then even to a specific winery. Or not – you could be happy with any and all Sauvignon Blancs, and leave it at that.
It is the same with tea. I encourage you to try as many teas as possible to understand how they differ in taste and aroma. You could do this randomly, switching up your morning choice every now and then. Or you could proceed with more purpose, by lining up a selection and tasting them alongside one another. This means taking a small sip, then aerating that sip across all your taste buds with your mouth slightly open. Do this with friends and discuss each tea as it is tasted. If you are unsure how to start, remember that tea flavors fall into basic categories of fruit, floral, marine, mineral, sweet, spice, wood, and earth, among others. Feel free to offer specific, possibly poetic, descriptions such as pineapple, lychee, burnt sugar, saddle leather, ocean air, freshly mown grass, stone, chalk, roasted chestnut, pine, resin, mushroom, boggy moor, or even barnyard.
Perhaps you find you are a fan of green teas, while the earthy taste of dark teas suits you less. Perfect! Now venture out and explore the nuances: Green teas grown in China often have a nutty, roasted, vegetal profile while those from Japan tend to be more grassy and rich. Prefer the latter? Go one step further: Japanese green teas differ from each other based on the cultivar, the tea garden's terroir, the time of year the tea was harvested, and the amount of time the leaf has been steamed.
I select teas primarily on taste, but I'm also mindful of the way the tea was grown, its effect on the environment, and how the workers are treated. I recently started sourcing a delicious black tea made by a man named Tenzing Bodosa, who owns a tiny eleven-acre farm in Assam, India, near the Bhutanese border. When I met him, Mr. Bodosa had only recently quit a job in construction to produce tea full time. He grows his tea without any chemicals, instead concocting herbal elixirs to repel pests. He also intercrops with pomegranates and mangoes to maintain the health of the soil, and leaves his land unfenced so that the wild elephants can pass through his garden with minimal hassle. When I last visited I wasn't lucky enough to catch sight of those grand beasts, but I saw their massive footprints and formidable scat, marveled at the underbrush they had toppled, and heard them trumpeting in the distance. (Used by permission of Bloomsbury Publishing –  Copyright 2018.)