Experts & Contributors
In the Dr. Weil Tradition
Donald Abrams, M.D.




Paul Abramson, M.D.




Sebastian Beckwith




Dan Bornstein




Lynne Bundesen




Bill Douglas




Sara Davidson




Stephen R. Devries, M.D.




Rachael Freed




Jeffrey E. Gladd, M.D.




Joy Kettler Gurgevich




Dr. Steven Gurgevich




Taejoon Lee




Joshua Leeds

Richard Leider




Victoria Maizes, M.D.




Sheldon Marks, M.D.




Farshad Fani Marvasti, MD, MPH




Dr. Michael Menke




Monica Myklebust, M.D.




Rubin Naiman, Ph.D.




Sandford Newmark, M.D.




James P. Nicolai, M.D.




Judith Orloff, M.D.




Susan Piver




Michael Roland




Martin L. Rossman, M.D.




Rebekah Rotstein
Donald Abrams, M.D.

Dr. Abrams is chief of Hematology-Oncology at San Francisco General Hospital and a Professor of Clinical Medicine at the University of California San Francisco. After completing his University of Arizona fellowship in Integrative Medicine, he established an Integrative Oncology consultation practice at the UCSF Osher Center for Integrative Medicine. He is vice-president of the Society for Integrative Oncology and has co-edited an Oxford University Press text on Integrative Oncology with Dr. Weil. Dr. Abrams' particular passion is nutrition and cancer. He is launching an Integrative Oncology research program at UCSF. Here are two interviews with Dr. Abrams:
Paul Abramson, M.D.

Dr. Paul Abramson founded My Doctor Medical Group, an integrative medical practice in San Francisco, and is also a member of the Clinical Faculty at the University of California San Francisco. He applies an integrative perspective to all aspects of his practice, with particular expertise in primary care medicine, hospital medicine, travel medicine, addiction medicine, medical advocacy and house calls. Dr. Abramson is board-certified in Family Medicine and completed a Residential Senior Fellowship at the Andrew Weil Center for Integrative Medicine (AWCIM) under Dr. Andrew Weil. He also holds degrees from Stanford University in Electrical Engineering, and is actively involved in health technology development with a special interest in health information privacy. He frequently writes and speaks on topics relating to his medical and technology interests, and is developing innovative medical practice models that bring the doctor-patient relationship back to the center of our health care system.Visit Dr. Abramson's website: My Doctor Medical Group or find him on Twitter and Facebook.
Sebastian Beckwith

Sebastian Beckwith is a preeminent tea authority and co-founder of In Pursuit of Tea, a purveyor of fine teas from around the world to some of the finest restaurants in the country. He divides his time between New York City and Connecticut. Learn more about Sebastian's new book, A Little Tea Book here. Read an interview with Sebastian Beckwith. You can find In Pursuit of Tea on Instagram and Facebook to learn more.
Dan Bornstein


With extensive experience in both sports medicine and fitness, Dan Bornstein has served as Dr. Weil's fitness trainer, is one of the nation's top fitness consultants, and advises on issues of national fitness policy. Through a combination of practical experience in strength training and Yoga, and advanced study of biomechanics and functional anatomy, Dan uses a unique blend of education, communication and motivation to develop programs designed to empower clients to improve their health. Read an interview with Dan Bornstein.
Lynne Bundesen

Lynne Bundesen is the author of One Prayer at a Time: A Day to Day Path to Spiritual Growth. A three-time recipient of the Religion in Media Angel Award for her syndicated column on religion, Lynne was adjunct professor at the Boston Theological Institute, the consortium of nine Boston area Divinity Schools. Read an interview with Lynne Bundesen. Read an article about Lynne's book The Feminine Spirit: Recapturing the Heart of Scripture.
Sara Davidson

When her life fell apart in her fifties, Sara Davidson, a New York Times best-selling author and lifelong friend of Dr. Weil, set out on a passionate quest to learn how to do the next years well. In Leap! What Will We Do with the Rest of our Lives? she reports on her own experience and that of 150 others, including icons such as Dr. Weil, Carly Simon, Tom Hayden, Ram Dass and Bebe Moore Campbell. She finds that everyone – no matter how much wealth or achievement they've attained – must go through "the narrows"(the transition to the next part of life). Among the topics she explores are: How does a high-powered person learn to walk down the ladder gracefully? How can women continue to be sensual and not touch-deprived? How do you roll with change – the single most important factor in whether you suffer or have joy in the years ahead? How can we arrange to grow old with our friends? For more information please visit her website. Read an interview with Sara Davidson.
Stephen R. Devries, M.D.

Dr. Stephen Devries is a preventive cardiologist with over 20 years of clinical experience in university based medical centers. He attended medical school and completed Internal Medicine training at the University of Michigan. Dr. Devries received Cardiovascular subspecialty training at Washington University in St. Louis and later completed a Fellowship in Integrative Medicine at the University of Arizona with Dr. Andrew Weil. He is currently Associate Professor of Medicine at Northwestern University.Dr. Devries previously wrote a weekly column, "Heart Beat", in the Chicago Sun-Times. He authored What Your Doctor May Not Tell You About Cholesterol (2007, Warner Wellness). He later co-edited the textbook Integrative Cardiology (2010, Oxford University Press) with Dr. James Dalen. He has been voted by his peers many years over as one of the "Best Doctors in America" and lectures nationally on integrative approaches to prevention of heart disease.You can contact Dr. Devries through his website: The Gaples Institute or connect on Facebook and Twitter.
Bill Douglas


Bill Douglas' work as Founder of the international health education event World Tai Chi & Qigong Day (www.worldtaichiday.org) was recognized by the U.N. World Health Organization and governors of many states. Bill is the presenter/author of the internationally best selling Tai Chi DVD "Anthology of T'ai Chi & Qigong: The Prescription for the Future," and book, The Complete Idiot's Guide to T'ai Chi & Qigong (Alpha – Penguin Putnam 3rd edition, 2005), and a contributing writer in Chi Kung: Energy for Life (Harper Collins, 2002). He's been a Tai Chi/Qigong source for The Wall Street Journal, Reader's Digest, The South China Morning Post, The New York Times, Russia's Omsk Daily News, and The San Francisco Chronicle. As director of SMARTaichi.com, a stress management consulting firm, Bill has been commissioned by many of the world's top corporations including Hallmark Cards Inc. and Sprint Corporation. Bill is a strong supporter of Dr.Weil's work and recommends Dr. Weil's book "Spontaneous Healing" in his best selling Tai Chi book. Read an interview with Bill Douglas.
Rachael Freed

After she was introduced to the ethical will in the early 1990s, Rachael Freed developed a teaching model for adult learners and wrote Women's Lives, Women's Legacies, Passing Your Beliefs and Blessings to Future Generations. She is also the author of The Legacy Workbook for the Busy Woman (A Step by Step Guide for Creating a Spiritual-Ethical Will in 2 Hours or Less), and Your Legacy Matters, a multi-generational guide for writing your ethical will. Her passion for legacy comes from her intuitive knowing that her personal experience reflects our universal yearning to belong, to be known, to be remembered, to celebrate life, and to have our lives make a difference. For more information, visit her website at Life-Legacies. More information from Rachael:
Jeffrey E. Gladd, M.D.

Dr. Jeffrey Gladd graduated from Indiana University School of Medicine in 2001, and trained in family medicine at Ball Memorial Hospital in Muncie, Indiana. After the birth of his second child, he lost 50 pounds, transforming both his personal and professional focus toward true "health" care.Jeff is a 2009 graduate of the University of Arizona Fellowship in Integrative Medicine. While in the fellowship, he served as the medical director of the hospital-based Parkview Center for Integrative Medicine in Fort Wayne, IN, and in 2010 spun-off and launched GladdMD Integrative Medicine where he blends health-promoting care with high access technology.He is a regular speaker on physician entrepreneurship, social media, and technology in healthcare. In 2008, he founded and launched PureHealthMD.com, a website housing professionally-authored health content. In 2010, he and his partners successfully sold the content to the Discovery Channel. In 2011, he created and launched the web's first nutrient depletion calculator, Mytavin.com. He also currently runs GladdMD.com.He serves as an advisor and spokesman for Hello Health (hellohealth.com), where he helps to promote and develop their innovative practice platform for medical practices. He also is involved in helping Well & Being (wellandbeing.com) launch their innovative Integrative Medicine practices within hotels and resorts.Follow Dr. Gladd on Twitter: @GladdMD and Facebook: facebook.com/gladdMD
Joy Kettler Gurgevich


Joy Gurgevich is the creator and director of The Joy of Food. She received her degree in Nutritional Sciences at the University of Arizona, where she is nutritional consultant to the Andrew Weil Center for Integrative Medicine (AWCIM). She is a specialist in nutrition from prenatal through senior years and addresses weight reduction and optimum athletic performance. Mrs. Gurgevich has practical suggestions for shopping guidelines, buying organic, vegetarian options and kitchen and pantry stocking. Read an interview Joy Gurgevich.
Dr. Steven Gurgevich


Dr. Gurgevich is a member of the faculty at the University of Arizona's College of Medicine, where he teaches mind/body medicine to physicians at the Andrew Weil Center for Integrative Medicine (AWCIM). He is a Fellow, Approved Consultant and faculty member of the American Society of Clinical Hypnosis. His private practice, Behavioral Medicine, Ltd., began its 39th year in 2012. Dr. Weil says of Dr. Gurgevich: "Steve Gurgevich is an effective and compassionate teacher and practitioner of hypnotherapy, someone who really understands how to take advantage of the mind/body connection to promote health and healing."Read an interview with Dr. Gurgevich. See an excerpt of his new book.
Follow him on Twitter:@Dr_StevenG.
Taejoon Lee


A 7th Dan Black Sash in the Korean martial and healing art of Hwa Rang Do, Taejoon Lee is the modern bearer of an ancient tradition of Hwarang Knights, who were scholar-warriors, who helped unify the Korean peninsula for a millenium. The eldest son of the founder of the Art, Chief Master Lee has spent nearly four decades training students in this devastatingly effective yet beautiful art. The goal is to gain self-mastery of one's body, but more important is achieving physical, mental, and spiritual balance under a strong ethical code. A personal friend of Dr. Weil's for almost twenty years, Lee guides individuals to surrender their fears and strengthen their whole selves through martial discipline, in order to flourish as a human being. He teaches by example and follows a warrior's path, which fully comprehends life's fragility and transience, but therein finds the self-awareness crucial to living a worthy life. You can visit his website at: www.hwarangdo.net. Read an interview Taejoon Lee.
Joshua Leeds

Joshua Leeds is a sound researcher, music producer and composer. He is one of few published authorities in the field of psychoacoustics – the study of the effects of music and sound on the human nervous system. Publications include The Power of Sound (2010/2001), Through a Dog's Ear (2008), and Sonic Alchemy (1997).Collaborating with leaders in health, neurodevelopment, veterinary neurology and behavior, Joshua's 50+ application-specific soundtracks are used in homes, clinics and classrooms around the world. New bioacoustically designed soundtracks are also employed in thousands of animal environments.His discography includes five Andrew Weil titles: "Relax & De-Stress," "Deep Calm, Increase Vitality, Sound Body, Sound Mind" and "8 Meditations for Optimum Health." Recent releases include The Essential Sound Series: Music for Healing and Wellness, Goodnight Baby, and a suite of ten Hemi-Sync® Apps in collaboration with Monroe Products.Joshua teaches therapeutic applications of music and sound internationally. Residing in the Southern Oregon, he is also on the faculty of The Sound & Music Institute (New York Open Center, NYC). For more information about the work of Joshua Leeds, visit The Power of Sound.
Richard Leider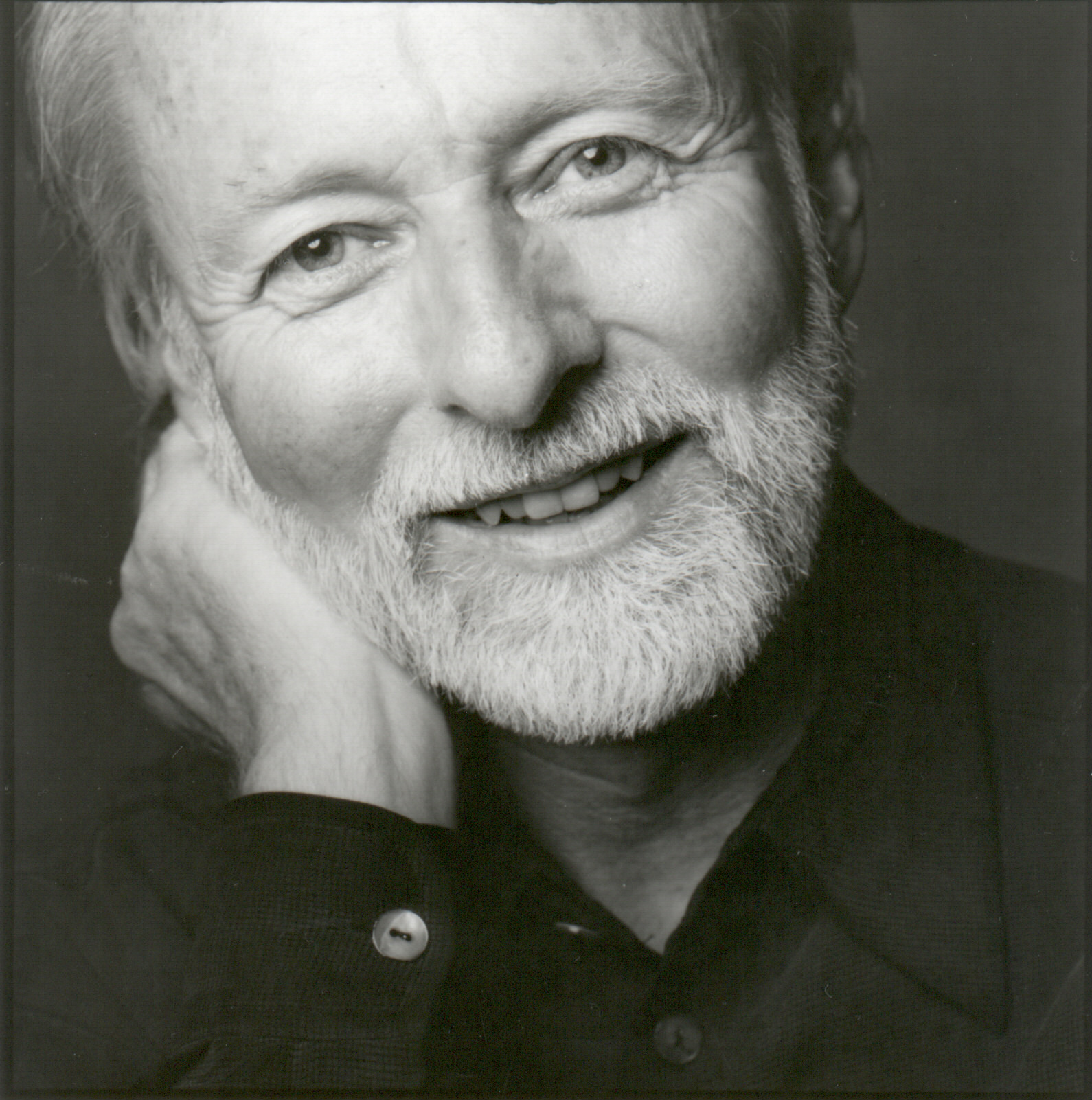 Ranked by Forbes as one of the "Top 5" most respected coaches in America, Richard is a best-selling author with over thirty years experience in coaching people to live and work on purpose. Founder and Chairman of The Inventure Group, a coaching and consulting firm that helps people discover the power of purpose, he is an internationally recognized coach who works with many leading organizations such as 3M, Boeing, Caterpillar, Ameriprise Financial, Pfizer, The American Leadership Forum and Habitat for Humanity. As a workshop leader, he has taught over 100,000 executives from 50 corporations worldwide.He is the author of seven books, including three best-sellers, and his work has been translated into 17 languages. As a commentator on retirement and vital aging, Richard appears regularly in the Wall Street Journal, The New York Times and USA Today, and on television and public radio.A Nationally Certified Master Career Counselor, Richard holds a Master's Degree in Counseling and is an adjunct faculty member at the University of Minnesota Carlson School's Executive Development Center. A pioneer in the field of coaching, Richard?s work received recognition from the Bush Foundation, from which he was awarded a Bush Fellowship to study "the power of purpose." Believing passionately that each of us is born with a purpose, he is dedicated to helping people to live on purpose. Read an interview with Richard Leider.
Victoria Maizes, M.D.

Dr. Maizes, is Executive Director of the University of the Andrew Weil Center for Integrative Medicine (AWCIM) and Professor of Medicine, Family and Community Medicine and Public Health, at the University of Arizona College of Medicine. A graduate of Barnard College, she recieved her medical degree from the University of California, San Francisco, College of Medicine, completed her residency in family medicine at the University of Missouri, Columbia and her fellowship in integrative medicine at the University of Arizona. As founding co-chair of the education committee of the Consortium of Academic Health Centers for Integrative Medicine, the mission of which is to promote integrative medicine, Dr. Maizes led a team of educators developing objectives for medical students in integrative medicine.Dr. Maizes has stewarded the growth of the Andrew Weil Center for Integrative Medicine (AWCIM) from a small program educating four residential fellows per year to a designated Center of Excellence training more than 250 residents and fellows annually. She helped create the comprehensive curriculum in integrative medicine used for fellows and pioneered multiple innovative educational programs including the Integrative Family Medicine Program, and Integrative Medicine in Residency, two national models for educating primary care physicians.Dr. Maizes lectures worldwide to academic and community audiences on integrative medical education, women's health, healthy aging, nutrition, and cancer. ODE magazine named Victoria Maizes one of the world's 25 intelligent optimists in 2009. In 2010, she co-edited Integrative Women's Health (Oxford University Press). Her newest book, Be Fruitful: The Essential Guide to Maximizing Fertility and Giving Birth to a Healthy Child, will be released in February 2013. Read an interview with Dr. Maizes.Visit her website for more information and follow Dr. Maizes on Twitter: @VMaizes
Sheldon Marks, M.D.

Sheldon H. F. Marks, MD, a diplomate of the American Board of Urology, is an internationally recognized author, lecturer, and surgeon, frequently quoted in many national magazines. Dr. Marks is the author of the bestselling book "Prostate and Cancer: A Family Guide to Diagnosis, Treatment, and Survival, now in it's 4th edition. As the WebMD Men's Health and Male Fertility expert, he shares Dr. Weil's philosophy that only through education can people become empowered to take better care of themselves and their loved ones. Dr. Marks is a graduate of the University of Arizona College of Medicine, general surgery residency at the Mayo Clinic in Rochester, Minnesota and then a residency and chief residency in urology at Tufts University School of Medicine/New England Medical Center in Boston. Currently Dr. Marks is an Associate Clinical Professor of Urology at the University of Arizona College of Medicine and Assistant Professor of Clinical Urology at Tufts University School of Medicine in Boston.In fact, it was because of Dr. Weil's lectures to his medical school class more than 30 years ago that Dr. Marks became inspired and incorporated into his own practice many of Dr. Weil's philosophies about integrative health, nutrition and wellness.Currently, Dr. Marks is a urologist and men's health specialist in private practice in Tucson, Arizona. His surgical practice is limited to microsurgical vasectomy reversals though he writes and lectures on all aspects of urology including male fertility, prevention, diagnosis and treatment of prostate cancer, BPH, ED and the role of diet and nutrition in prevention and treatment of urologic problems. Visit his website: www.dadsagain.com for more information. Read an article about Erectile Dysfunction, by Dr. Marks.
Farshad Fani Marvasti, MD, MPH
Dr. Shad is a Stanford-trained physician, medical educator, public speaker and aspiring author. He is proactively engaged in creating solutions to promote health and prevent the chronic diseases of our time. Working to expand our knowledge, Dr. Shad has undertaken research, published articles and medical textbook chapters on disease prevention, nutrition and complementary and alternative medicine since 1997. He has written two book chapters on Integrative Preventive Medicine in the most recent series in the Weil Integrative Medicine Library. Dr. Shad has also published in the New England Journal of Medicine where he and his co-author make the case for redesigning medicine to create a prevention based health care system. As a practicing physician, Dr. Shad advocates for the use of food as medicine and actively teaches his patients to buy and prepare healthy meals with food prescriptions as a standard part of treating their medical conditions. Acting to transform medical education, Dr. Shad is redesigning the 4-year medical school curriculum to include lifestyle medicine, nutrition and evidence based complementary therapies to prevent disease and maintain health throughout the lifespan.Dr. Shad is a distinguished graduate of Barrett, the Honors College at Arizona State University and has obtained both his Medical Doctorate and Masters of Public Health from the University of Arizona. He completed his medical residency training at the Stanford University School of Medicine and subsequently served as a postdoctoral Research Fellow at the Stanford Prevention Research Center. Most recently, Dr. Shad completed a two year fellowship in Integrative Medicine with his long time mentor, Dr. Andrew Weil at the University of Arizona Andrew Weil Center for Integrative Medicine (AWCIM). Dr. Shad currently serves as the Director of Public Health, Prevention and Health Promotion at the University of Arizona College of Medicine Phoenix and as Medical Director for the College of Health Solutions Healthy Lifestyles Research Center at Arizona State University.Dr. Shad also continues to teach Stanford medical students where he has served as Adjunct Clinical Faculty since 2011. He also served as the inaugural Medical Director at One Medical Arizona, an innovative technology-enabled primary care model recognized by health care leadership awards.Learn more about Dr. Shad by visiting www.doctorshad.com and follow him on Facebook, Instagram, or Twitter.
Dr. Michael Menke


Dr. Menke is the first chiropractor appointed to the faculty of the 
Andrew Weil Center for Integrative Medicine (AWCIM)
founded by Dr. Andrew Weil in 1994. Dr. Menke is also an author, teacher, and researcher. He has worked to integrate manual medicine into healthcare systems, and he has published many articles on the subject. Dr. Menke also researches and works closely with medical physicians to provide patient care. Read an interview with
Dr. Menke.
Monica Myklebust, M.D.

Dr. Myklebust is director of the University of Michigan Integrative Medicine Clinical Services in Ann Arbor. She is an Integrative Medicine consultant who offers care to adult individuals seeking fresh and comprehensive approaches to medical challenges and to optimal health. Her conventional training in Family Medicine at Mayo Clinic established a solid foundation for her further fellowship training in Integrative Medicine under Dr. Andrew Weil at the University of Arizona's Andrew Weil Center for Integrative Medicine (AWCIM). Guiding people through the maze of choices in healthcare using the tools of compassion, evidence, and experience is one of Dr. Myklebust's goals. Communication with all providers of care is a priority, as is coordination of services. The weaving of science, culture, community and health has played a central role in her personal and professional development. For more information, see University of Michigan Integrative Medicine and Body Gratitude. Read an essay by Dr. Myklebust, Pine Needles and Saguaro Songs.
Dr. Rubin Naiman


Rubin Naiman, PhD, is a psychologist, clinical assistant professor of medicine and the sleep and dream specialist at the University of Arizona's Center for Integrative Medicine, directed by Dr. Andrew Weil. He is also director of Circadian Health Associates, an organization that offers sleep related services, training, product development and consultation internationally. For more than a decade, he served as the sleep and dream specialist at Canyon Ranch and Miraval Resorts. Dr. Naiman is a leader in the development of integrative medicine approaches to sleep and dream disorders, integrating conventional sleep science with depth psychological and spiritual approaches. He is the author of a number of groundbreaking works on sleep, including Healing Night, Healthy Sleep (with Dr. Weil), To Sleep Tonight, The Yoga of Sleep, Ask the Sleep Doctor, The Nature of Sleep as well as professional book chapters. Visit www.DrNaiman.com for more information.Read an interview with Dr. Naiman.
Sanford Newmark, M.D.

Dr. Newmark is a physician with 23 years of experience in pediatrics. He received his medical degree in 1984 from the University of Arizona College of Medicine and three years later completed his residency there in pediatrics. He practiced as a general pediatrician in Tucson for 14 years, with a special interest in behavioral problems such as ADHD and autism. He then completed a 2 year fellowship in Integrative Medicine at the Center for Integrative Medicine at the University of Arizona under the leadership of Dr. Andrew Weil. He is the first graduate of this program to be in general pediatric practice in the United States. For the last 5 years he has been the Director of the Center for Pediatric Integrative Medicine, a consulting practice for children with a wide variety of medical issues. He has recently relocated to California and joined Whole Child Wellness, an integrative pediatric practice near San Francisco. He also is a faculty member of the Center for Integrative Medicine in Tucson. He writes and lectures frequently on autism and ADHD, and has authored three chapters in academic integrative medicine textbooks. He just published his first book: ADHD Without Drugs: A Guide to the Natural Treatment of Children with ADHD (Nutured Heart Publications, April, 2010). Visit Dr. Newmark's website for more information.
James P. Nicolai, M.D.

James P. Nicolai, M.D., is a board-certified family practitioner and a graduate of the Integrative Medicine Fellowship at the University of Arizona in Tucson, under the direction of Dr. Andrew Weil. A graduate of the Indiana School of Medicine, Dr. Nicolai completed his family practice residency at St. Francis Hospital & Health Centers. Dr. Nicolai has a special interest in whole-person medicine, addressing patients as mental and emotional beings, energetic and spiritual entities, and community members, as well as physical bodies. His expertise is in combining conventional medicine with the intelligent use of complementary and alternative therapies, including herbs and other botanicals, vitamins and supplements, nutritional counseling, lifestyle management, and stress reduction. Read an interview with Dr. Nicolai.
Judith Orloff, M.D.


Dr. Orloff is a psychiatrist and intuitive, and author of the new book Positive Energy: 10 Extraordinary Prescriptions for Transforming Fatigue, Stress, and Fear into Vibrance, Strength, and Love. She is also author of the bestsellers Guide to Intuitive Healing: Five Steps to Physical, Emotional, and Sexual Wellness and Second Sight. She is an Assistant Clinical Professor of Psychiatry at UCLA, has a private practice in Los Angeles, and is an international workshop leader on the interrelationship of intuition, energy, and medicine. For more information on Dr. Orloff's books and lecture schedule visit her website. Read an interview with Dr. Orloff.
Susan Piver


Susan Piver is a meditation teacher and the New York Times bestselling author of five books, including The Hard Questions, the award-winning How Not to Be Afraid of Your Own Life, and her latest, The Wisdom of a Broken Heart.She is frequently featured in the media, including appearances on the Oprah show, the TODAY show, CNN, and in USA Today, The Wall Street Journal, TIME Magazine, Money, and others. Susan is the founder of "The Open Heart Project," an online resource for meditation instruction, support, and community.She has worked with Dr. Weil to create two CDs about meditation, "Eight Meditations for Optimum Health," and "Sound Body, Sound Mind." Read an interview with Susan Piver. Read an article by Susan: The Health Benefits of Meditation.Connect with Susan on Twitter and Facebook.
Michael Roland


Michael Roland is the chief clinician at Energy Oasis, a natural healing clinic in Tucson, Arizona. With a master's degree in Traditional Chinese Medicine, he has studied in PRC China and Taiwan and has participated in Chinese medicine research with the National Institutes of Health. He has worked as clinician, preceptor, editor and consultant to the Andrew Weil Center for Integrative Medicine (AWCIM) at the University of Arizona. He is also a clinical lecturer for the College of Medicine at the University of Arizona. Michael's new qigong DVD,"Relax and Revitalize with Michael Roland" is now available for sale. Michael is in private practice in Tucson, Arizona. Read an interview with Michael Roland.
Martin L. Rossman, M.D., Dipl. Ac.


Dr. Rossman has been a leader in the field of clinical mind-body medicine over the last four decades, discovering ways to use and teach guided imagery methods for self-healing to patients and health professionals alike. His discoveries have contributed to the current paradigm of holistic health and have influenced the work of many of today's leading integrative medicine specialists. Dr. Rossman is the author of the numerous books and CDs, including The Worry Solution, and he has been featured in periodicals including O, Self, and Body & Soul. Dr. Rossman is the co-founder of the Academy for Guided Imagery, through which he has taught mind/body medicine to thousands of health professionals, including the Fellows at the University of Arizona Integrative Medicine program, and he is on the clinical faculty at the University of California at San Francisco Medical School. Read an interview with Dr. Rossman.Visit Dr. Rossman's website: The Healing Mind. You can also find Dr. Rossman on Twitter, YouTube, and Facebook.
Rebekah Rotstein

Rebekah Rotstein is a New York City-based Pilates instructor who integrates functional anatomy and biomechanics principles into mind-body exercise. Her education began in the sports medicine department of Smith College working as a student athletic trainer after chronic injuries ended her ballet career. She trained at the Kane School of Core Integration in New York where she is now a member of the teacher training faculty and leads courses in Special Populations. Her focus is on post-injury recovery and neuromuscular reeducation. Rebekah is the founder of Incorporating Movement, through which she is hired to educate personal trainers and movement specialists and to teach workshops in the U.S and abroad. Rebekah also donates her time lecturing at New York Hospital (Cornell University) and Mt. Sinai Hospital. Visit Rebekah Rotstein's website. Read an article on Osteoporosis and Pilates by Ms. Rotstein.