6 Ways To Treat Poison Ivy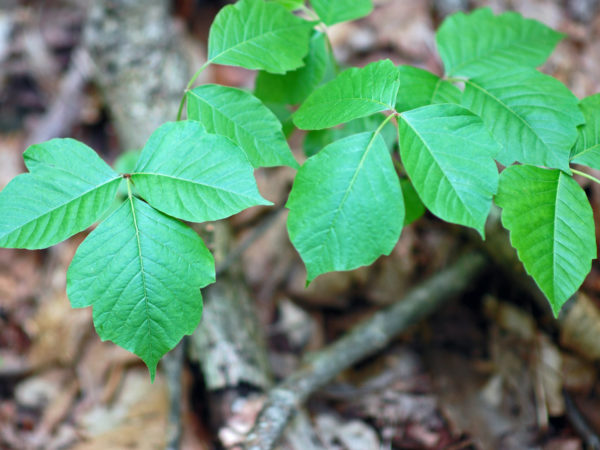 If you enjoy camping or the outdoors in the summer, you should be aware of poison ivy. Along with poison oak and sumac, this non-flowering plant can cause severe allergic reactions, resulting in an intensely itchy, red rash with bumps or blisters. If you make contact with poison ivy, try the following to minimize symptoms:
Avoid touching other parts of your body. This is especially important immediately after exposure, since the irritating oils can be transferred to other areas.
Rinse affected areas with plenty of cold water and soap immediately after exposure to flush out oils, or wash and rinse the skin with rubbing alcohol.
Use an over-the-counter product known as Tecnu lotion, which works well to remove oils up to 24 hours after contact.
If the rash and itching have begun to develop, run hot water – as hot as you can stand – on the affected areas. The itching will briefly become intense, but then will stop for several hours, as the nerves that convey the sensory information to the brain become overloaded and quit. Repeat the hot water treatment as necessary, usually three times a day – but be cautious to avoid burning.
Relieve itching with calamine lotion and aloe vera gel.
Try witch hazel (Hamamelis virginiana) to treat poison ivy blisters. Available in liquid distillation, it can be found at any drug store and can be safely used by both adults and children.
Keep in mind that serious cases of poison ivy require medical supervision and often prescription treatment – contact your physician if you run a fever of 101 degrees or higher, if blisters ooze pus, or if the rash is widespread or near sensitive areas such as eyes, mouth or genitals.
Like all good health advice, an ounce of prevention is worth a pound of cure: Learn how to recognize poisonous plants by studying what is local to your area – or the area you might vacation in. This will help to avoid future contact.
Today's Health Topics
Editor's Pick
Health Focus
Ask Dr. Weil's Q&A
Join Dr. Weil On Instagram!
See the latest pictures and videos of Dr. Weil's daily life, gardening adventures and wellness journey. Share in his love of traveling, cooking, gardening and meeting new people. Follow along on Instagram today! You can also find him on Facebook and Twitter.