About Tieraona Low Dog, M.D.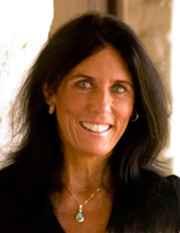 Tieraona Low Dog, M.D., currently serves as the Chief Medical Officer of Weil Lifestyle.
An internationally recognized expert and educator in the fields of integrative medicine, dietary supplements, herbal medicine and women's health, Dr. Low Dog has been a leader in the field of natural medicine for more than thirty years.
She was appointed by President Bill Clinton to the White House Commission on Complementary and Alternative Medicine Policy, and served for ten years as the elected Chair of the US Pharmacopeia Dietary Supplements and Botanicals Expert Information Panel. She was appointed to the Scientific Advisory Council for the National Center for Complementary and Alternative Medicine, has spoken at more than 550 scientific/medical conferences, published 40 peer-reviewed articles, written 20 chapters for medical textbooks, and is the co-editor of Integrative Women's Health, part of the Weil Integrative Medicine Library series of textbooks published by Oxford University Press.
Dr. Low Dog is the author of National Geographic's Life is Your Best Medicine and Healthy at Home, and co-author of National Geographic's Medicinal Guide to Herbs. She serves on numerous editorial boards and is a frequent guest on the Dr. Oz show and NPR's The People's Pharmacy. She has consulted for many companies including Bath and Body Works, Neutrogena and Odwalla.
Her many honors include the Martina de la Cruz medal for her work with indigenous medicines (1998), a designation as Time magazine's "Innovator in Complementary and Alternative Medicine" (2001), Bioneer's award for Outstanding Contribution to Medicine (2002), the Burt Kallman Scientific Award (2007) and NPR's People's Pharmacy Award for Excellence in Research and Communication for the Public Health (2010). Dr. Low Dog also holds the rank of third degree black in Tae Kwon Do. Dr. Low Dog recently retired from University of Arizona where she served as the Fellowship Director for the Arizona Center for Integrative Medicine, where she oversaw the training of more than 500 physicians and nurse practitioners in integrative medicine, so that she may devote more time writing, lecturing and consulting.
Read an interview with Dr. Low Dog.
Visit Dr. Low Dog's website and follow her on Twitter and Facebook.