Chocolate & Your Eyes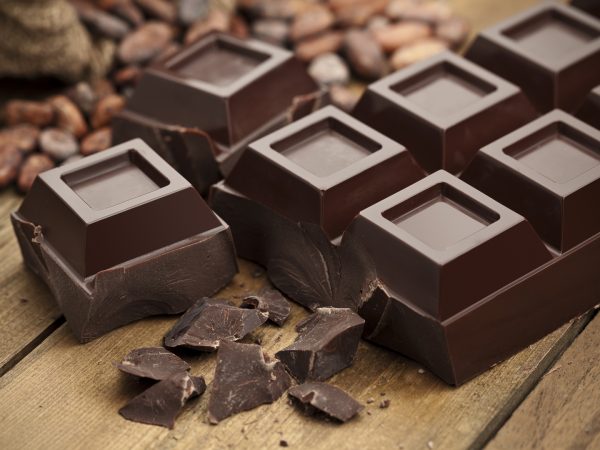 Here's the bad news for chocolate lovers: a new study has contradicted findings from an earlier investigation showing that eating dark chocolate is beneficial for the eyes. The latest research on this, from Ludwig-Maximilians-University in Germany, found that consuming chocolate led to no significant improvements in vision. But both studies were small, so researchers have suggested that larger ones might yield more reliable results.
Investigators probed dark chocolate's effects on eyes because cocoa is rich in flavonoids, antioxidants known to dilate blood vessels and lower the risk of macular degeneration, an age-related vision problem. The latest study involved 22 healthy volunteers between the ages of 20 and 62, none of whom had eye problems. They were randomly assigned to eat a 20-gram piece of dark chocolate containing 400 milligrams of flavanols or a 7.5-gram piece of milk chocolate. A previously published study using nearly identical methods had reported improvements in the participant's vision a few hours after they ate dark chocolate. This second investigation observed no such benefits. However, the latest findings may not be the end of the story: Researchers suggested that larger studies may yield more significant and reliable results.
Source:
Jakob Siedlecki et al, "Effects of Flavanol-Rich Dark Chocolate on Visual Function and Regina Perfusion Measured With Optical Coherence Tomography Angiography A Randomized Clinical Trial," JAMA Ophthalmology, September 26, 2019, doi: 10.1001/jamaophthlmol.2019.3731
Read more from this week's bulletin:
Plastic Hazard From Teabags
How To Avoid Breast Cancer
A Savory Autumn Soup: Curried Cauliflower Soup
---
---