How Healthy Is Chocolate?
I love chocolate, and I understand that it can improve health in many ways. If so, how much of it should we be consuming?
Andrew Weil, M.D. | February 11, 2019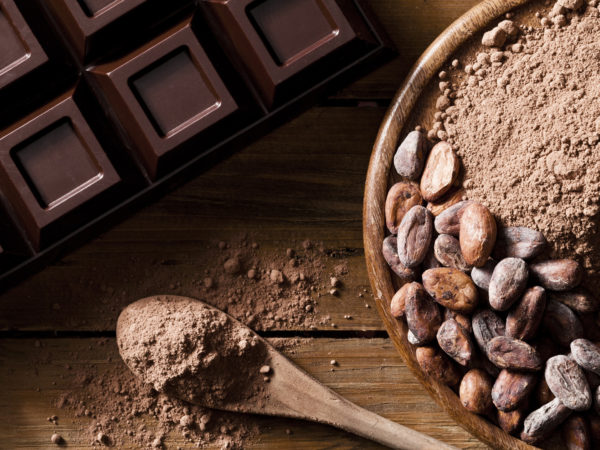 Chocolate does appear to have health benefits, but I wouldn't go so far as to say it is a health food. It is a source of polyphenols (the same type of antioxidants found in red wine and tea), and the fat it contains (mainly stearic acid) doesn't affect cholesterol levels. What's more, a study from the University of California at Davis indicates that flavonoids in dark chocolate reduce the stickiness of platelets, cells that mediate blood clotting. this, in turn reduces the risk of coronary artery blockages and strokes.
We may know much more about chocolate's effects on health after completion of a four-year randomized trial being conducted by researchers at Harvard Medical School, Boston's Brigham and Women's Hospital and the Fred Hutchinson Cancer Research Center in Seattle. The investigators are recruiting 22,000 people to take part in the study, designed to determine whether the flavanols (phytonutrients) in cocoa really do protect against heart disease, stroke, dementia, memory loss, macular degeneration, cataracts, and other health problems. The trial, called the Cocoa Supplement and Multivitamin Outcome Study (COSMOS, for short) is also looking at the potential anticancer benefits of taking a daily multivitamin. Earlier research at Brigham and Women's showed an eight percent decline in cancer over 11 years among men age 50 and older who took a daily multivitamin. The COSMOS investigators want to learn if similar results show up in their study and whether or not the benefit extends to women.
The trial is limited to men older than 60 and women over 65, since the researchers are evaluating health problems that increase with age. Participants have no history of cardiovascular disease and haven't been diagnosed with cancer over the previous two years. They all will take three pills a day but won't know if they're getting ones that contains cocoa flavanols, multivitamins, combinations, or placebos.
It will be several years before this study produces results. In the meantime, don't assume that you can get health protective flavanols by consuming lots of cocoa or chocolate. These compounds may not survive various processing methods that turn cocoa beans into your favorite chocolate treat. Even dark chocolate said to have a high content of cocoa (or cacao) doesn't necessarily have enough flavanols to affect your health.
COSMOS co-lead investigator, JoAnn Manson of Harvard Medical School, has said that however the study turns out, "It's unlikely to result in prescriptions to eat more chocolate, though capsules or beverages high in cocoa flavanols are possible."
Based on what we currently know about chocolate and health, I recommend limiting yourself to an ounce several times a week. I enjoy high-quality dark chocolate from France, Belgium and Venezuela. I find that a little piece is a satisfying snack or after-dinner treat. If you can't find good imported chocolate, look for a domestic brand containing at least 70 percent cocoa.
Andrew Weil, M.D.
Source:
The COcoa Supplement and Multivitamin Outcomes Study (COSMOS),  cosmostrial.org/ Brigham and  Women's Hospital.