Best Time To Take Supplements?
Should I take all of my supplements at once first thing in the morning, or is it better to take them throughout the day? Does it matter whether or not you have eaten before taking supplements?
Andrew Weil, M.D. | August 6, 2013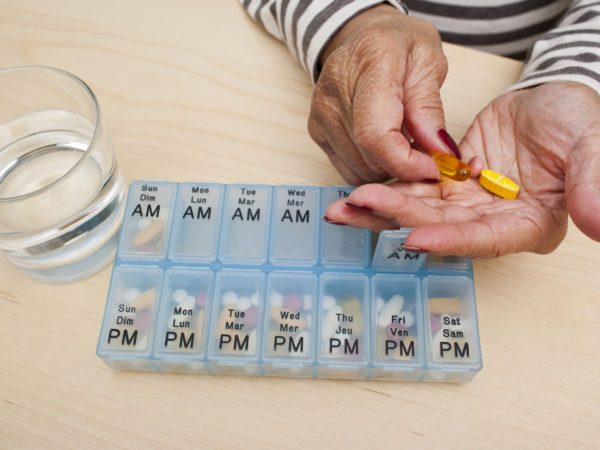 I think in most cases it's fine to split up your daily supplements, and it might even be a good idea, especially if you have a half-dozen or more pills in your regime. I generally advise taking them with a meal containing fat for best absorption and least stomach irritation. This is particularly important for the fat-soluble vitamins (A, D, E and K). Many vitamins and mineral supplements can cause nausea, heartburn and other gastric disturbances, especially when taken on an empty stomach.
There are no rules about the best time of day to take them. My advice is to do so when they most agree with you. Many people find that it is easier to remember to take pills of any kind as part of a morning routine, so taking them with breakfast is a popular option. However, taking too many supplements on an empty stomach or with a light breakfast is a recipe for indigestion. If you experience that, try taking them with lunch or dinner.
Here's my advice for taking specific antioxidant vitamins and minerals:
To lessen or prevent any side effects, follow these rules:
Take your supplements during or after a meal, unless directed otherwise, and drink plenty of fluids as well.
Take as indicated. Your supplements may be recommended or packaged for morning, noon or evening dosages, based on your individual health needs. For maximum benefit, take them at the time of day indicated on the package.
Some supplements may interact with prescription medications. Read labels carefully and speak with a pharmacist if you have any concerns.
Andrew Weil, M.D.