Best Way To Grow Herbs?
I would like to grow an herb garden, mostly to have fresh herbs for cooking. I'm also thinking about adding some medicinal herbs. What species do you recommend including, and can you point me to a reliable source of information on this subject?
Andrew Weil, M.D. | September 12, 2014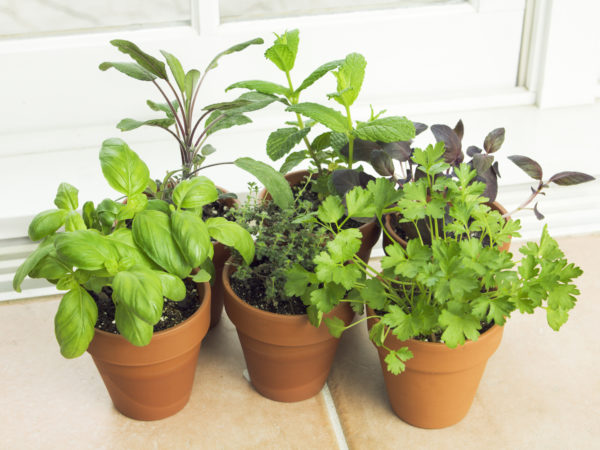 I think growing an herb garden is a wonderful idea. Being able to clip the herbs you need for cooking or for adding to salads should bring you a great deal of pleasure.
If you're a first time gardener, you'll probably be glad to know that herbs are relatively easy to care for after they're planted. Whether you plan to grow them as part of a vegetable or flower garden, in ornamental borders, as edgings and ground covers, or in containers indoors and outdoors, you'll find most herbs to be accomodating.
I do have a suggestion for you as you plan your garden. My friend Michael J. Balick, Ph.D., one of our foremost enthnobotanical researchers, has written a comprehensive, readable and beautifully illustrated book: Rodale's 21st Century Herbal, A Practical Guide for Healthy Living Using Nature's Most Powerful Plants. You'll notice that I wrote the introduction, and that Tieraona Low Dog, M.D., chief medical officer of Weil Lifestyle and an internationally recognized expert in the fields of integrative medicine, dietary supplements and women's health, and an authority on botanical medicine, contributed the section on medicinal herbs.
Dr. Balick is well qualified to introduce you to the world of herbs and acquaint you with their history, the basics of herbal botany, their use in cooking, and their healing properties, as well as advice on growing herbs and designing your own herb garden. He is the Vice President for Botanical Science, Director and Philecology [the term means "love of the living environment"] Curator at the Institute of Economic Botany, The New York Botanical Garden.
Dr. Balick also lists the best herbs for different growing conditions – in the shade, in damp/wet soil, in dry, alkaline or acid soil. You'll find lists of herbs to grow from seed, from cuttings, from layering or from division. The illustrations show you exactly what to do. You'll also find a seasonal "to-do" list. Don't ignore the section on healing herbs – including Dr. Low Dog's chart of their medicinal uses, proper dosages, and potential side effects. Another chart lists herbs that can protect, heal and beautify your skin.
You're embarking on a wonderful and worthwhile journey into the world of herbs. You couldn't have a better companion than Mike Balick's book.
Andrew Weil, M.D.
Source:
Michael J. Balick, PhD, "Rodale's 21st Century Herbal," 2014