Prone To Premenstrual Syndrome (PMS)?
PMS makes me miserable every month. I've heard that drinking alcohol plays a role. Should I avoid my occasional glass of wine?
Andrew Weil, M.D. | June 13, 2018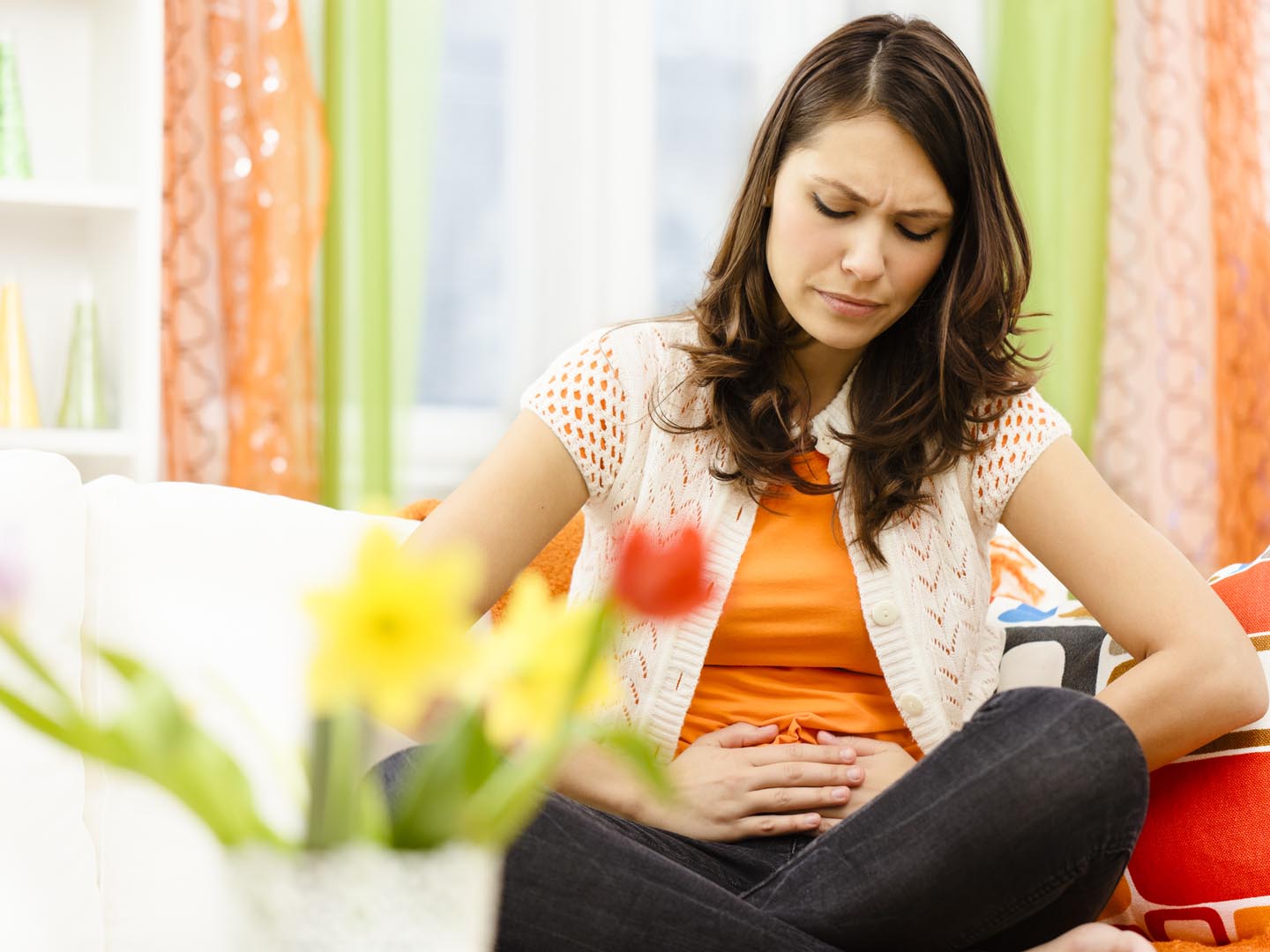 Three out of four menstruating women experience some degree of premenstrual syndrome (PMS) in the week leading up to their period. Symptoms range from mood swings, fatigue, irritability and depression to breast tenderness, abdominal bloating, anxiety, insomnia, headache, fluid retention, and increased appetite with cravings for sweet or salty foods. Of course, not all women have all the symptoms – and not all affected women have symptoms of the same intensity month after month. Still, PMS can be so severe that some of those affected can't go about their normal activities. Less than five percent of menstruating women are affected by premenstrual dysphoric disorder, a form of PMS that causes severe irritability, depression and anxiety.
We don't know what causes PMS or why some women have it and others don't. It occurs more frequently in women who have high levels of stress, a family history of depression or a personal history of depression or postpartum depression. Clearly, hormonal fluctuations are involved, as PMS symptoms tend to disappear when hormone levels are stable, such as during pregnancy and after menopause.
Results of an investigation from Spain published in April 2018 concluded that drinking alcohol may be linked to an increased risk of PMS and appears to play a role in 11 percent of cases worldwide. The researchers also estimated that some 21 percent of PMS cases in the U.S. and Europe are associated with alcohol consumption.
Even so, the research team noted that based on its review, it is not clear whether consuming alcohol increases the risk of PMS or whether affected women are more likely to drink alcohol in order to ease their symptoms. They reached these conclusions after reviewing 19 studies involving more than 47,000 women in eight countries. This is a difficult issue to study, since PMS may occur before girls are old enough to legally consume alcohol.
I suggest you abstain from drinking, especially as your period approaches, to see if alcohol is a factor in your PMS.
Conventional medicine treats the condition with non-steroidal anti-inflammatory drugs (NSAIDS), which can ease cramps and relieve breast discomfort. (Taking these drugs before your period helps prevent cramps by lowering blood levels of prostaglandins, hormones that promote inflammation.) Oral contraceptives can help as well, because they prevent ovulation and its associated hormonal changes. In some cases, conventional physicians prescribe antidepressant drugs. These boost levels of serotonin in the brain and have been shown to reduce fatigue, food cravings and sleeping problems. (Some doctors recommend taking them only during the two weeks prior to onset of menstruation.) A more drastic alternative is an injection of Depo-Provera, a hormone that stops ovulation temporarily. It can cause increased appetite, weight gain, headache and depressed mood.
Andrew Weil, M.D.
Source:
Maria del Mar Fernandez et al, "Premenstrual syndrome and alcohol consumption: a systematic review and meta-analysis." BMJ Open, April 23, 2018, doi: 10.1136/bmjopen-2017-019490