Natural Diuretics For Fighting Fluid Retention?
What are some of the best natural diuretics for getting rid of fluid?
Andrew Weil, M.D. | November 1, 2016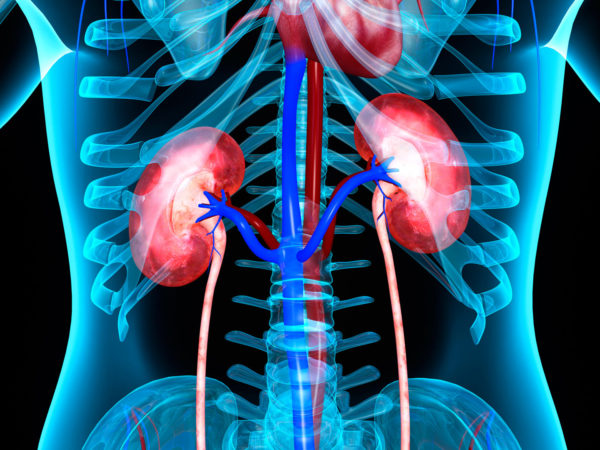 Diuretics, whether natural diuretics or synthetic, increase the amount of urine you would normally excrete. Ordinarily, the kidneys make urine by filtering out water and sodium and potassium ions from the blood. Through a complex process, the kidneys return an exact amount of sodium and potassium ions and some water to the blood stream so these levels will remain constant. The rest of the water goes into the bladder as urine.
When blood flow to the kidneys declines due to illness, they respond by retaining water, which is why diuretics are prescribed. As you probably know, doctors also prescribe diuretics to treat high blood pressure, congestive heart failure, and liver disease, all of which cause water retention.
You don't say why you are interested in natural diuretics. However, this question often comes up when people are trying to lose weight. If that's your intent, you should know that any weight loss you see as a result of diuretic use will only be temporary. Prolonged use or abuse of any diuretics without medical supervision can lead to dehydration, which can cause kidney damage and an imbalance in normal levels of electrolytes (e.g., sodium and potassium), which are vital to heart, kidney, and liver function. When electrolytes are out of balance, you're at high risk for heart failure and sudden death.
On that cautionary note, I can tell you that if you want to know how to get rid of water retention and eliminate excess fluid due to pre-menstrual bloating, your best bet is to avoid foods high in sodium.
Diuretic foods can include the following: beverages containing caffeine and alcohol, which have a diuretic effect, and several other diuretic foods including celery, onion, eggplant, asparagus, and watermelon are said to have a diuretic effect. In addition, the herbs hawthorn, corn silk, and parsley can be used as diuretics in natural medicine. Of these, hawthorn, (crataegus oxycanthus) is the most powerful. If you have a medical condition for which diuretics are prescribed, you would be much better off following your physician's recommendation than trying to treat yourself with alternative remedies.
Andrew Weil, M.D.