No More Pap Tests?
I understand the Pap test is going to be replaced for cervical cancer screening by a test for the virus that causes the disease. How does the new test differ from the Pap?
– May 22, 2014
The Pap test has been effectively used for decades, and is directly responsible for an enormous decline in the rates of cervical cancer since the medical community accepted it in 1941. For the test, cells scraped from the cervix are examined for precancerous changes.
In March of this year (2014), an advisory committee to the FDA unanimously recommended using a test for strains of the human papilloma virus (HPV) that cause cervical cancer as the initial screening test for women age 25 and older. The HPV test is currently used as a follow-up to clarify suspicious Pap test findings in women age 21 or older, although some doctors use both for screening. It is also approved for use as an addition to the Pap test for screening women aged 30 to 65.
The FDA itself must approve the advisory committee's recommendation if it is to become the agency's guideline for cervical cancer screening. However, even the FDA's official adoption of the HPV test might not compel doctors to use it. That kind of fundamental change usually doesn't come about until professional medical societies issue their own guidelines, which can take years.
The HPV test recommended by the FDA advisory committee comes from Roche, although other pharmaceutical companies have their own versions, as do some laboratories. The data Roche submitted in support of its test, called Cobas, showed that it outperformed Pap testing in its ability to detect precancerous lesions, and that a negative HPV test was a more reliable indicator than negative Pap test in predicting that a woman would remain free of lesions for the next three years.
When a woman tests positive for the HPV strains known to cause cervical cancer, the next step is a procedure called colposcopy, which enables doctors to view the cervix, vagina and vulva and take sample tissue for laboratory testing.
The American Cancer Society (ACS) estimates that about 12,360 new cases of invasive cervical cancer will be diagnosed in 2014 and that about 4,000 women will die from the disease during the year. Most of those cases will likely occur in women who have not been screened with either the Pap or HPV test. The ACS notes that cervical cancer once was one of the most common causes of cancer death for American women but that thanks to the Pap test, the death rate dropped by almost 70 percent between 1955 and 1992.
Andrew Weil, M.D.
Advertisement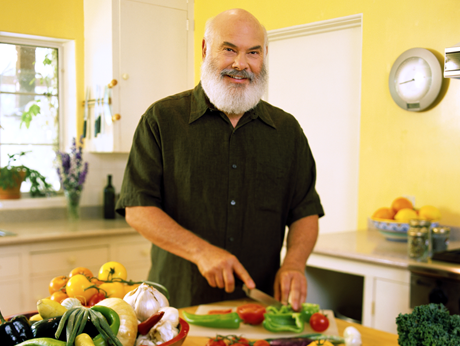 Related Weil Products
Happiness: it's just a click away. Especially when you have Dr. Weil guiding the way! SpontaneousHappiness.com has daily tools, weekly checklists, videos, recipes, and more, all designed to help you achieve contentment and happiness – naturally. Learn more today: start your 10-day free trial!
Get Started