Menstrual Cycles And Early Death?
Is it true that women with irregular menstrual cycles don't live as long as those whose cycles are regular?
Andrew Weil, M.D. | November 23, 2020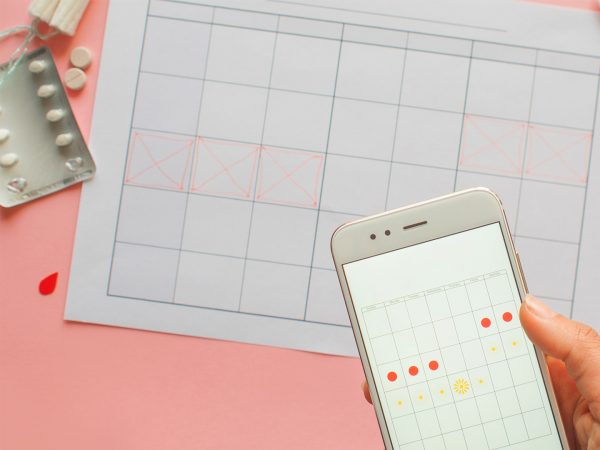 Recent research suggests that women age 29 to 46 whose menstrual cycles are irregular or last longer than usual are 39 percent more likely to die before age 70 than women whose cycles are regular (every 26 to 31 days). This news comes from a Harvard T.H. Chan School of Public Health study that followed the health of 79,505 women participating in the Nurses' Health Study II. Researchers tracked the women for 24 years, during which 1,975 died before age 70, 894 of them from cancer and 172 from cardiovascular disease.
The average menstrual cycle lasts 28 days, but those as short as 24 days or as long as 35 days are also considered normal. Longer cycles, even those lasting more than 40 days, are not unusual but have been linked with a higher risk of heart disease, type 2 diabetes, ovarian cancer and mental health problems.
After accounting for other possible contributing factors such as age, weight, lifestyle and family medical history, the Harvard team found that women who reported having irregular menstrual cycles, or cycles that usually lasted 40 days or more, were at greater risk of premature death than women whose cycles were regular or lasted the more usual 26 to 31 days. For women aged 29-46, those with long and irregular cycles were 39 percent more likely to die prematurely than women reporting regular cycles. These deaths were somewhat more usual among women who smoked, the researchers added.
One possible cause of irregular menstrual cycles is polycystic ovary syndrome (PCOS), in which small, benign (non-cancerous) cysts develop in one or both of a woman's ovaries. The condition also is characterized by infertility, and other hormonal difficulties as well as an increased risk of diabetes, high blood pressure and uterine cancer. Overall, PCOS affects between five and 10 percent of women. Symptoms often begin at puberty, but women are most likely to be diagnosed in their twenties or thirties. Those who have a mother or sister with PCOS have a higher risk of developing it.
The Harvard study's lead author, Jorge Chavarro, M.D., associate professor of nutrition and epidemiology, suggested that while PCOS "is part of why we are seeing this relation, it is only the extreme of a continuum of how the production of ovarian hormones is controlled." He advises women concerned about their menstrual cycles to speak to their physician. Here's where you can learn more about polycystic ovary syndrome (PCOS).
Andrew Weil, M.D.
Source:
Jorge Chavarro et al, "Menstrual cycle regularity and length across the reproductive lifespan and risk of premature mortality: prospective cohort study," BMJ September 30, 2020, doi.org/10.1136/bmj.m3464