Is Chocolate a Healthy Treat for Mom?
I know you recommend dark chocolate as a healthy snack. Does that mean it is okay to give my mom chocolates for Mother's Day?
Andrew Weil, M.D. | May 5, 2011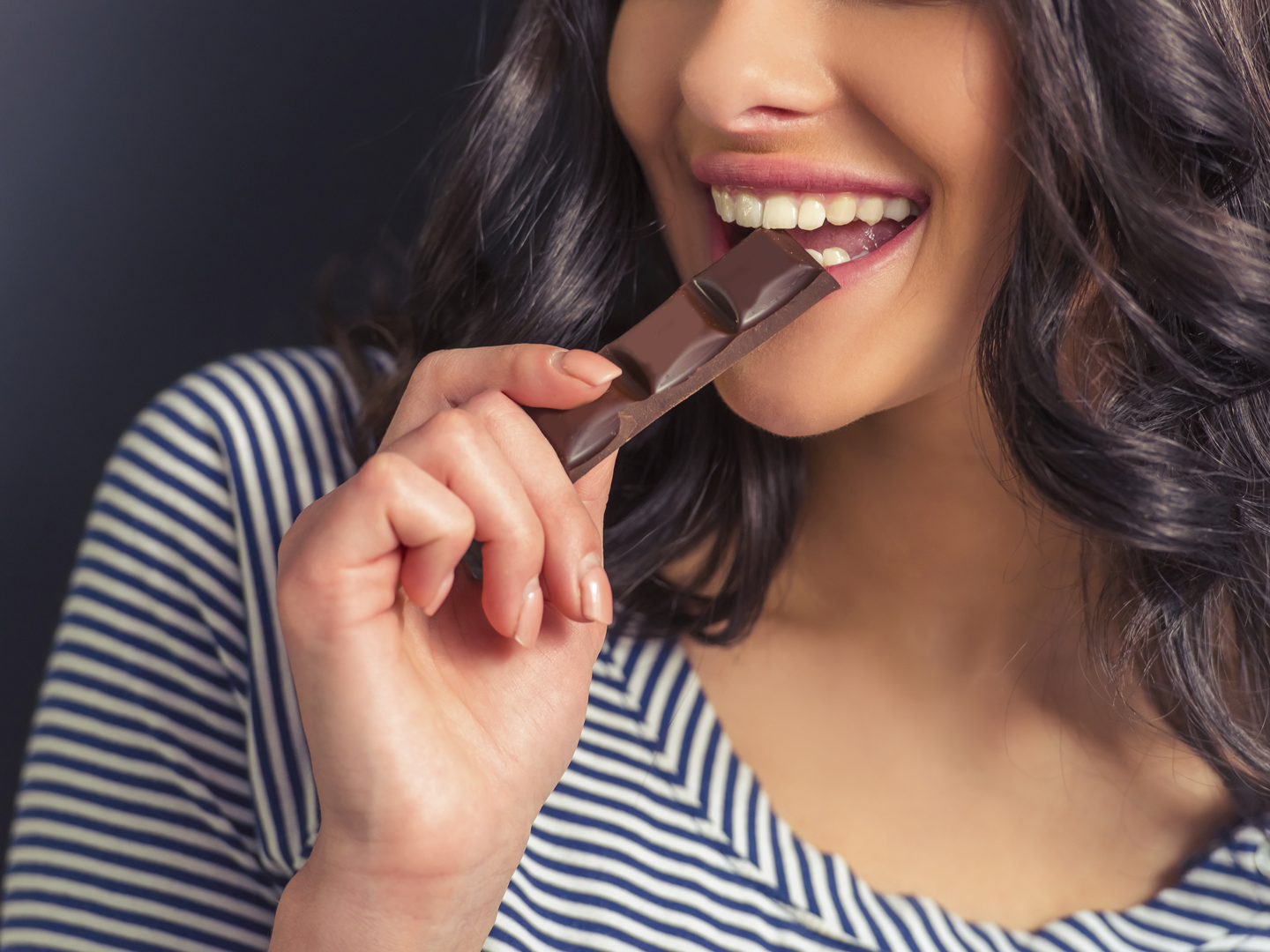 I do recommend good-quality dark chocolate as a healthy snack, as long as you don't go overboard. An ounce or two a few times a week is good for you. Chocolate is a source of polyphenols (the same type of antioxidants found in red wine), and the fat it contains, stearic acid, doesn't affect cholesterol levels. What's more, a study from the University of California at Davis indicated that flavonoids in dark chocolate reduce the stickiness of platelets, cells that play an important role in blood clotting. As a result, blood takes longer to clot, reducing the danger of coronary artery blockages.
For that study, researchers asked 18 healthy adults to eat a handful of semi-sweet chocolate chips. Blood tests conducted two and six hours later showed that the concentration of flavonoids had increased and that platelets took longer to clot after eating the chocolate than it did before.
Chocolate's polyphenols also appear to boost levels of HDL (the "good" cholesterol) and lower LDL (the "bad" cholesterol) at least in the lab. Japanese researchers used cultures of human liver and intestinal cells to analyze the effect of cocoa polyphenols on cholesterol. They found that these polyphenols increased levels of apolipoprotein A1 (ApoA1) a protein that is a major component of HDL, while lowering levels of apolipoprotein B (ApoB), the main component of LDL. The study was published online on Jan. 12, 2011 by the Journal of Agricultural and Food Chemistry.
Research also suggests that eating chocolate may lower the risk of pre-eclampsia, pregnancy-induced high blood pressure that can threaten the lives of both mother and child. A study at Yale including almost 1,700 pregnant women showed that those who ate more than five servings of chocolate a week reduced their risk of pre-eclampsia by up to 40 percent. The investigators credited the chocolate by-product theobromine, (which was seen in the cord blood of more than 1,300 of the women) for the effect. They didn't distinguish between the types of chocolate the women ate, but noted that dark chocolate provides the most theobromine.
If your mother enjoys chocolate, go ahead and give some for Mother's Day. not candies or truffles, but bars of the good stuff – dark chocolate imported from Belgium, France, Italy or Venezuela is so richly delicious that a single piece as a snack or after-dinner treat will be more than satisfying. I like chocolate with added ginger, cherries, spices, and nuts as well as plain – look for varieties of dark chocolate that contain at least 70 percent cocoa.
Andrew Weil, M.D.
Give Your Mom the Gift of Health! Women's health needs are different than men's. From gender-related health concerns and managing stress to finding balance and eating healthfully, our Women's Interest Newsletter has simple tips that provide the perfect base for improving overall health and wellness. Learn more about this free weekly newsletter – a perfect Mother's Day gift!