Good News For Moms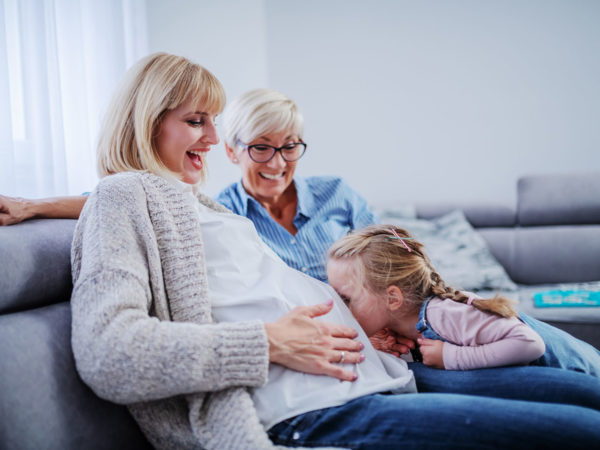 If you've ever been pregnant, your risk of dementia when you're older is lower than that of women who haven't had children. The same goes for women who reached menopause later than usual. These findings come from a large new study from Australia showing that women who have no children are 18 percent more likely to be diagnosed with dementia than women with two kids. The same study found that women whose menopause began at age 47 are 32 percent more likely to develop dementia than women who stop menstruating at age 50.
The researchers followed some 273,000 women and 229,000 men in the UK aged 40 to 69 for an average of 12 years to see if any of them developed dementia. This disease is more likely to occur among women than men, and women make up two-thirds of dementia deaths.
The investigators focused on women's ages when they went through puberty, had a first baby, and reached menopause. Study leader Jessica Gong of Australia's George Institute for Global Health noted that "while the risk of developing dementia increases with age, we don't yet know whether the higher rates seen in women are simply because they live longer."
The study found that reaching puberty at age 13 was linked to a reduced risk of developing dementia. Results showed that a woman who reported getting her first period before age 12 or after age 14, was about a fifth more likely to develop dementia than women who began menstruating at age 13. The researchers reported that starting the monthly cycle earlier could mean a longer exposure to estrogen, which has a potentially beneficial effect on the brain. They noted that on average women go through menopause between the ages of 45 and 55 and found that the later the change occurs, the more estrogen women may have to protect their brains. They added that this probably explains why women who reach menopause at age 47 are at higher risk of dementia than those who reached it at age 50.
The study found no link between taking hormone replacement therapy (HRT) and dementia even though HRT raises the body's estrogen levels. The researchers also reported that having the ovaries removed during a hysterectomy was associated with a higher risk of developing dementia or dying from it, but found that this was significant only for women among poorer socioeconomic groups.
Results also showed that women with four children, compared to those with two, had a 14 percent higher likelihood of developing dementia. The investigators also reported that men with four children had 26 percent higher odds of developing dementia compared to men who had only two children.
Source
Jessica Gong, et al, "Reproductive factors and the risk of incident dementia: A cohort study of UK Biobank participants." PLOS, April 5, 2022, https://doi.org/10.1371/journal.pmed.1003955
Try this recipe today: Gluten-Free Almost No Fat Vegan Brownies
---
Sign up for more Dr. Weil newsletters:
---