Mediterranean Diet May Protect Pregnant Women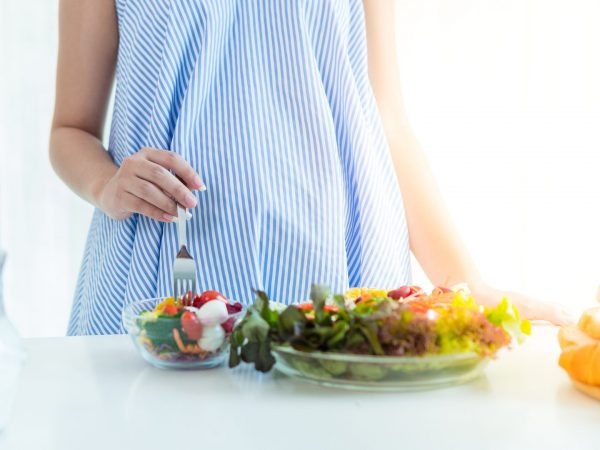 A diet rich in vegetables, fruits, beans, whole grains, fish, nuts, and olive oil has been linked in studies to a reduced risk of cardiovascular disease in adults. Now, research by investigators at Johns Hopkins University suggests that this way of eating — known as the Mediterranean diet — may benefit pregnant women as well. After analyzing data from more than 8,500 expectant mothers who were part of the Boston Birth Cohort, they found that following a Mediterranean-style diet was associated with a lower risk of developing preeclampsia. This condition occurs during pregnancy and can cause severe high blood pressure, which in turn can lead to preterm birth and a low birth weight. Preeclampsia has also been linked to a higher likelihood of both mother and child developing cardiovascular disease later in life.
Using information from surveys that the women completed within three days of giving birth, the researchers determined that women in the investigation who followed a Mediterranean-style diet during pregnancy lowered their risk of preeclampsia by 20 percent or more compared with those who didn't eat this way. Black women who followed a Mediterranean-style diet appeared to have the greatest reduction in risk.
The findings are remarkable because very few current interventions can reliably help address preeclampsia, say the researchers. The investigation was published in the Journal of the American Heart Association.
Try this recipe today: Poached Salmon
---
Sign up for more Dr. Weil newsletters:
---