Should Seniors Take Aspirin For Good Health?
My mother, who is in her 70s, has been taking aspirin daily for some years. She has no heart problems or other serious health issues. I read that daily aspirin doesn't help people her age. Should she stop taking it?
– January 4, 2019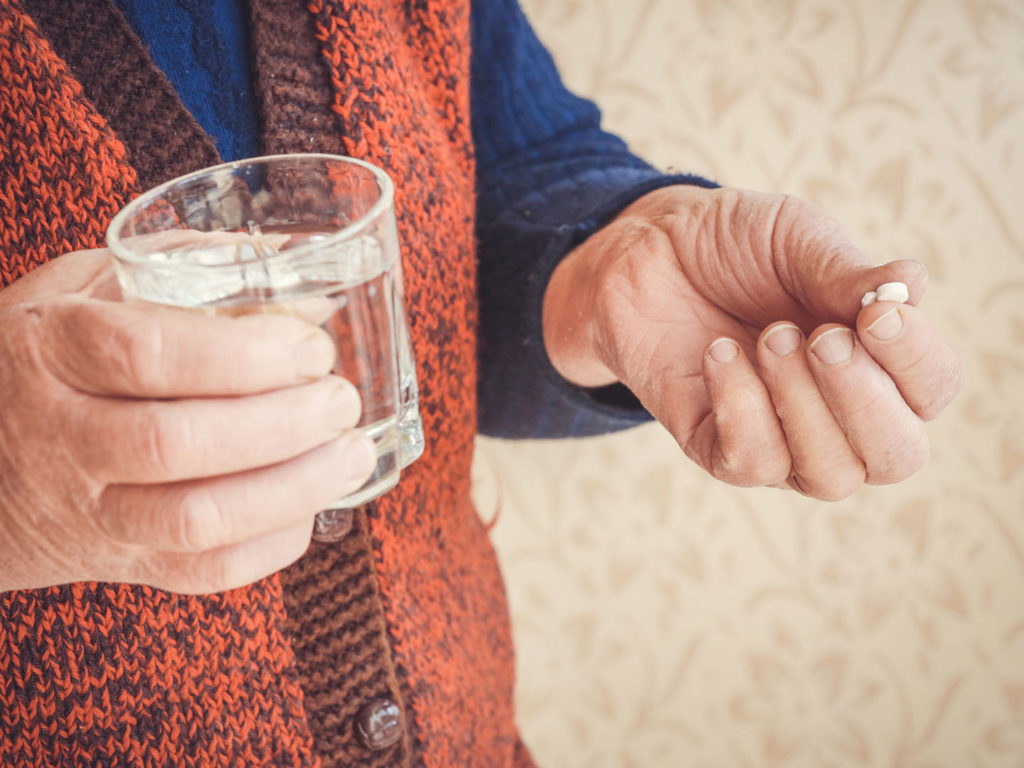 You might have seen the results of a study investigating how aspirin affects the health of people in their seventies (as well as blacks and Hispanics in their late sixties, who were eligible to join because of their higher risk of cardiovascular disease and dementia).
Earlier evidence has shown that aspirin benefits people who have had heart attacks or strokes or are at high risk of them. This latest investigation failed to show that daily aspirin prevented heart attacks, stroke, dementia or cancer in 19,144 healthy seniors from Australia and the U.S. who took either 100 milligrams of aspirin daily or a placebo over the course of 4.7 years.
There were also more cancer deaths among study participants who took aspirin. (The deaths occurred among those who already had cancer.) Some participants developed cancer during the study, but taking aspirin wasn't implicated in the new cases. The study also found that 361 people who took aspirin were more likely to have serious bleeding in the digestive tract, brain or other sites compared to 265 of those on the placebo. Those affected required transfusion or hospitalization. Bleeding is a known risk of regular aspirin use.
The findings that aspirin didn't appear to benefit the study participants' general health came as a surprise to the researchers. At the end of the study, 90.3 percent of the people randomly assigned to take aspirin were alive and had no persistent physical disability or dementia, as were 90.5 percent of those who took the placebo. Rates of physical disability and dementia were almost identical in both groups. All told, 5.9 percent of the people taking aspirin and 5.2 percent of those on the placebo died during the study. The higher death rate among those who took aspirin was due to a higher rate of cancer deaths.
I can't tell you whether your mother or others in their seventies who have been taking daily aspirin as a disease preventive should stop. Her best bet is to talk to her doctor about what to do. Since few people in the study were taking aspirin daily before joining, the researchers didn't focus on the pros and cons of stopping afterwards. It is also important to bear in mind that these new findings do not apply to older people who take daily aspirin because they are at high risk of cardiovascular disease.
Andrew Weil, M.D.
Sources:
John J. McNeil et al, "Effect of Aspirin on Cardiovascular Events and Bleeding in the Healthy Elderly." New England Journal of Medicine, September 16, 2018; DOI: 10.1056/NEJMoa1805819
John J. McNeil et al, "Effect of Aspirin on Disability-free Survival in the Healthy Elderly." New England Journal of Medicine, September 16, 2018; DOI: 10.1056/NEJMoa1800722
John J. McNeil et al,"Effect of Aspirin on All-Cause Mortality in the Healthy Elderly." New England Journal of Medicine, September 16, 2018; DOI: 10.1056/NEJMoa1803955