Can Niacin (Vitamin B3) Cause a Stroke?
My husband had a hemorrhagic stroke recently. He had been taking 1,000 mg of niacin for his cholesterol. Could the niacin have contributed to the bleed in his brain?
Andrew Weil, M.D. | May 9, 2018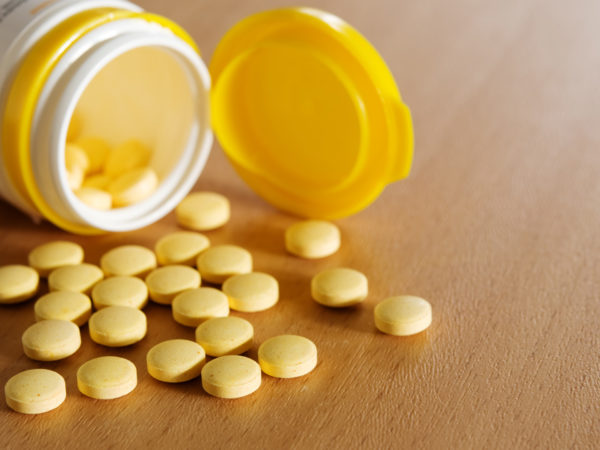 Niacin is vitamin B3, a water-soluble compound that helps regulate many key metabolic processes. It is found in foods such as yeast, meat, fish, milk, eggs, green vegetables, and cereal grains. Niacin has been studied for its role in lowering LDL ("bad") cholesterol. It is also a very effective agent for raising HDL ("good") cholesterol.
Hemorrhagic strokes stem from bleeding in the brain, usually associated with uncontrolled hypertension, defects in blood vessels or impaired blood clotting.
I discussed your question with Stephen R. Devries, M.D., preventive cardiologist, and executive director of the Gaples Institute for Integrative Cardiology in Deerfield, IL. He notes that one of the recent large trials of niacin did show an increase in bleeding complications, including a trend toward more hemorrhagic strokes, but the finding wasn't strong enough to be statistically significant.
Another surprise finding in recent niacin trials is that, for people already on statin therapy to lower LDL cholesterol, the addition of niacin did not help to further reduce the risk of heart disease or stroke. Interestingly, in those studies, niacin did raise the "good" HDL as expected, but that didn't influence overall risk.
Although it's fair to say that the enthusiasm for niacin has waned as a result of new research, Dr. Devries still sees some potential roles for it that require more study, including the use of niacin alone for people who can't tolerate statins, as well as niacin as a possible treatment for those with the inherited problem of high levels of a particularly "sticky" form of cholesterol, Lp(a), that goes along with increased risk of atherosclerosis, heart attack, and stroke.
In general, I recommend taking 50 mg of B3 as niacinamide as part of a daily B-complex that contains the full spectrum of B vitamins. However, pregnant and breast-feeding women should avoid supplemental niacin.
It is difficult to get too much niacin from food sources but be aware you can get too much when supplementing. Reactions range from flushing, itching, nervousness and headache to intestinal cramps, nausea, and diarrhea. High doses can also harm the liver and may cause gout, abnormal heart rhythms and worsening of stomach ulcers. Never take more than three grams of niacin a day unless you are under careful medical supervision.
Andrew Weil, M.D.
Source:
The HPS2-THRIVE Collaborative Group, "Effects of Extended-Release Niacin with Laropiprant in High-Risk Patients." New England Journal of Medicine, July 17, 2014, DOI: 10.1056/NEJMoa1300955