Does Alcohol Cut Stroke Risk?
I understand that an alcoholic drink or two daily can reduce risk of some types of stroke but not of others. Can you clarify?
Andrew Weil, M.D. | February 23, 2017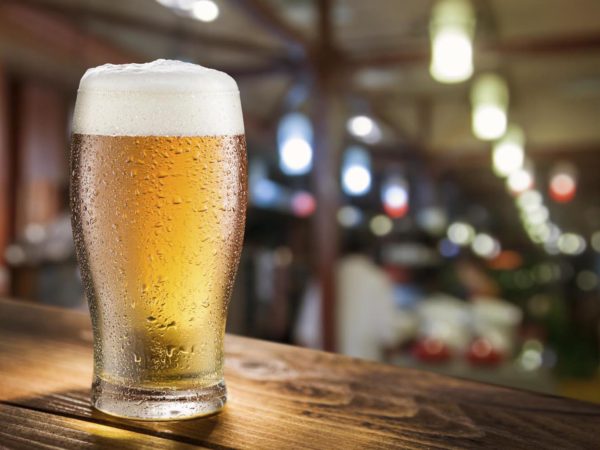 A review from Sweden's Karolinska Institutet and Cambridge University in the UK, published in November 2016, suggests that consuming one to two alcoholic drinks daily appears to protect against the most common type of stroke, but raises the risk of another kind. The researchers analyzed data on more than 20,000 strokes from 25 studies published earlier as well as from Swedish national health sources. They found that one to two daily drinks lowered the risk of ischemic strokes. These occur when the blood supply to part of the brain is cut off due to atherosclerosis (hardening of the arteries) or a blood clot and represent an estimated 87 percent of all strokes. However, the analysis also showed that daily moderate drinking has no effect on the risk of hemorrhagic strokes, which are caused by a ruptured blood vessel in the brain. These are often a consequence of uncontrolled high blood pressure, but can also result from leakage from congenital or acquired malformations of cerebral blood vessels, such as aneurysms.
In a press release that accompanied publication of the investigation, lead author Susanna Larson of the Karolinska Institutet noted that previous research found a link between alcohol consumption and lower levels of fibrinogen – a protein in the body that helps blood to clot. She suggested that while this may explain the association between light to moderate alcohol consumption and lower ischemic stroke risk, the adverse effect of alcohol consumption on blood pressure may increase the risk of hemorrhagic stroke, nullifying any potential benefit.
The analysis showed that consuming more alcohol – two or more drinks per day – raises the risks of both types of stroke. The researchers defined light drinking as less than one drink per day; moderate as one to two daily drinks; high as two to four drinks daily, and heavy as more than four drinks per day.
Because this was an observational analysis, the results don't prove cause and effect. Instead, they show an association between drinking alcohol and the altered risk of stroke.
If you don't drink, I wouldn't advise taking up the habit as a way to reduce your risk of stroke. There are better alternatives – controlling your blood pressure, a prudent diet and adequate exercise, for example. Drinking alcohol on top of poor dietary and exercise habits is not going to overcome the effects of those behaviors. Here's where you can find more of my recommendations for lowering your risk of stroke.
Andrew Weil, M.D.
Source:
Susanna Larsson et al, "Differing association of alcohol consumption with different stroke types: a systemic review and meta-analysis," BMC Medicine, November 24, 2016, doi: 10.1186/s12916-016-0721-4