Does Cold Weather Cause Heart Attacks?
I understand that heart attacks are more likely on cold, cloudy days. Can you explain the connection? Should people with heart problems stay indoors when it's cold outside?
Andrew Weil, M.D. | December 24, 2018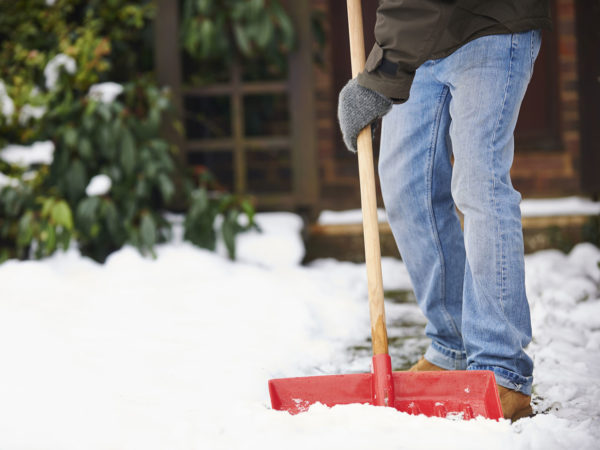 We've long known that heart attacks are more likely to occur during cold weather. The latest news about this comes from a large study in Sweden that examined every one of the 274,029 heart attacks that occurred in that country between 1998 and 2013 and correlated each one with weather data. This was the most comprehensive study ever performed on weather and heart attacks. The researchers, from Lund University, reported that low temperatures were most strongly associated with the incidence of heart attacks, although they also looked at the effects of other weather factors including the atmospheric pressure, wind velocity, and duration of sunshine on each day of the 16-year study. They reported that heart attack rates were highest in the north of Sweden, which is colder, snowier and windier than other areas. The team also looked at air pollution as a possible risk factor, collecting data on it in Sweden's three major cities for every day of the study's duration. They found no evidence that pollution influenced the weather-related findings. Half of the heart attack patients studied were 71 years old or older.
There were more heart attacks on days when the temperature dropped below freezing and fewer when it rose above 39 degrees Fahrenheit. With each increase of 13 degrees Fahrenheit, heart attack risk dropped by 2.8 percent.
In discussing the weather-heart attack connection, study leader David Erlinge, a professor of cardiology, said cold and windy weather "leads to a contraction of blood vessels in the skin to conserve energy," which increases the workload of the heart. Other factors that may be involved are alterations in behavior that occur on cold winter days, such as changes in diet or exercise habits. Colds and flu, which are more common in winter, also have been linked to increased risk. The researchers cited a 2018 study showing a six-fold increase in heart attacks within seven days after the onset of the flu and a smaller increase in risk within a week of a cold. Dr. Erlinge also noted that cold, windy weather increases emotional stress, which is another risk factor. The study didn't explore whether avoiding cold temperatures by staying indoors or wearing warm clothes could reduce the risk. Dr. Erlinge did say that people at high risk of heart attack "may want to avoid going out in cold, windy weather."
The American Heart Association warns that people with coronary heart disease often suffer chest pain or discomfort (angina pectoris) in cold weather. It suggests wearing layers of clothing as well as a hat or head scarf, and to keep your hands and feet warm. If you're shoveling snow, the AHA cautions against drinking alcohol before or afterward – it can give a false sensation of warmth and cause you to underestimate the extra strain on your body.
Andrew Weil, M.D.
Source:
David Erlinge et al, "Association of Weather with Day-to-Day Incidence of Myocardial Infarction A SWEDEHEART Nationwide Observational Study." JAMA Cardiology, October 24, 2018, doi:10.1001/jamacardio.2018.3466