Can Long Summer Days Affect Sleep?
I find it hard to fall asleep on summer nights, when the sun is out almost until bedtime. Is it normal for summer daylight to affect sleep patterns?
Andrew Weil, M.D. | August 3, 2021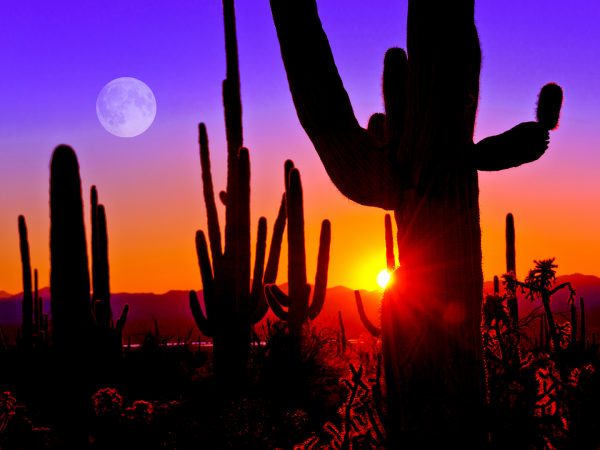 Evolution primed us to live by light cycles, sleeping during dark hours and waking with daylight. During winter months, with short days and long nights, humans would naturally tend to sleep more hours, with the reverse being true in summer. The more light there is, the more our bodies tell us to stay awake. So yes, in a natural world, we would sleep more in winter and less in summer.
It's been a long time, however, since we lived the natural life of our ancestors. Fire and gaslight started to blur the boundaries between day and night centuries ago, but with the widespread adoption of electric lights at the beginning of the twentieth century we more or less erased the distinction between night and day, summer and winter. Our sleep has been disturbed ever since.
Our ancestors also spent much of their time outdoors. As sunlight fades and dusk signals the coming night, our bodies produce the hormone melatonin in preparation for sleep. Today, although our bodies still respond to that same hormonal signal, our environment has changed drastically. We spend much more time indoors, and our nights are filled with artificial light (indoors and out). With our biological signals driven by light conditions that essentially no longer exist, many of us struggle to fall asleep, stay asleep, and wake with the morning light.
One 2017 study showed that "biological night" (when evolution tells us to sleep) can be manipulated by varying exposure to daylight. It concluded that our inner clock responds to the seasonal cycles of light and dark, giving us shorter biological nights in summer than in winter. Still, the human body and brain need deep and restful sleep each night, so we need strategies for overcoming modern technology to improve our sleep health.
Ideally we would sync our sleep and wake times to our natural melatonin cycles by going to bed earlier and allowing dusk to do its job of slowing us down. Instead too many of us are exposed to artificial light, including the most potent blue light of televisions and computer and phone screens, until the last possible moment. Having missed the transitional stage of dusk, it's no wonder why turning off our phones, television, and lights doesn't immediately send us off to sleep.
I encourage "dusk simulation" to help prepare the body and mind for sleep. Starting an hour before you go to bed, turn down the lights to mimic the natural waning of sunlight. Keep the bedroom very dark, since light has been shown to reach your eyes even through closed eyelids and send the signal to suppress melatonin. Ideally, natural light after a full night's sleep– not an alarm clock – would provide the morning signal to wake up.
Finally, know that a modern lifestyle that includes so little natural light may have an effect on mood as well as on sleep. Exposure to sunlight simply makes us feel happier, which is why light therapy can be effective for those experiencing those winter blues known as seasonal affective disorder. The same long summer days that keep you from falling asleep at the right time also provide an opportunity to go outside and get some sunlight. For better sleep and a better mood, I recommend taking advantage of that summer sunshine.
Andrew Weil, M.D.
Sources:
Khodasevich D, Tsui S, Keung D, Skene DJ, Revell V, Martinez ME. "Characterizing the modern light environment and its influence on circadian rhythms." Proc Biol Sci. 2021 Jul 28;288(1955):20210721. doi: 10.1098/rspb.2021.0721. Epub 2021 Jul 21. PMID: 34284625. pubmed.ncbi.nlm.nih/34284625/
Stothard ER, McHill AW, Depner CM, Birks BR, Moehlman TM, Ritchie HK, Guzzetti JR, Chinoy ED, LeBourgeois MK, Axelsson J, Wright KP Jr. "Circadian Entrainment to the Natural Light-Dark Cycle across Seasons and the Weekend." Curr Biol. 2017 Feb 20;27(4):508-513. doi: 10.1016/j.cub.2016.12.041. Epub 2017 Feb 2. PMID: 28162893; PMCID: PMC5335920. pubmed.ncbi.nlm.nih/28162893/
Blume C, Garbazza C, Spitschan M. "Effects of light on human circadian rhythms, sleep and mood." Somnologie (Berl). 2019 Sep;23(3):147-156. doi: 10.1007/s11818-019-00215-x. Epub 2019 Aug 20. PMID: 31534436; PMCID: PMC6751071. pubmed.ncbi.nlm.nih/31534436/
Figueiro MG, Rea MS. Preliminary evidence that light through the eyelids can suppress melatonin and phase shift dim light melatonin onset. BMC Res Notes. 2012 May 7;5:221. doi: 10.1186/1756-0500-5-221. PMID: 22564396; PMCID: PMC3469368. ncbi.nlm.nih/pmc/articles/PMC3469368/pdf/1756-0500-5-221.pdf