Summer Can Make Your Dog Sick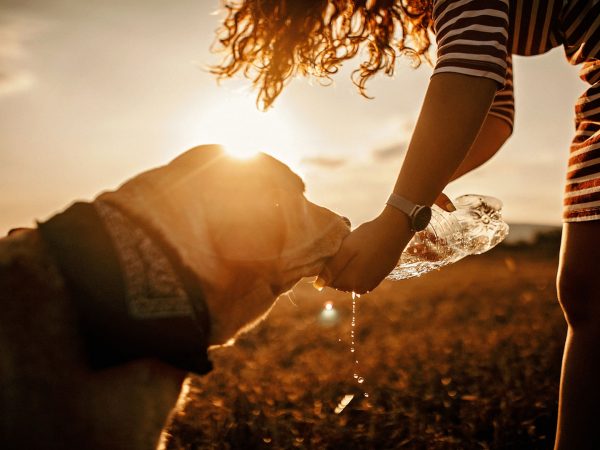 The investigators found that nine breeds are at highest risk when temperatures climb – Bulldogs, French bulldogs, dogues de Bordeaux, chow chows, pugs, Greyhounds, English springer spaniels, golden retrievers and Cavalier King Charles spaniels. In addition to these breeds, larger dogs and older ones also are at risk. Those age 12 and older had a risk of heat-related illness 75 percent higher than younger dogs. The investigators also reported that dogs weighing more than 110 pounds were at highest risk, as were those heavy for their breed. Of the nine temperature sensitive breeds, purebred animals were at 85 percent higher risk than mixed breeds. The information on heat-related deaths comes from a British Veterinary Association survey of more than 1,000 UK companion animal veterinarians.
Source:
Emily J. Hall et al, "Incidence and risk factors for heat-related illness (heatstroke) in UK dogs under primary veterinary care in 2016," Scientific Reports, June 18, 2020.
More information from this week's bulletin:
---
Sign up for more Dr. Weil newsletters:
---