Lowering Your Risk Of Alzheimer's Disease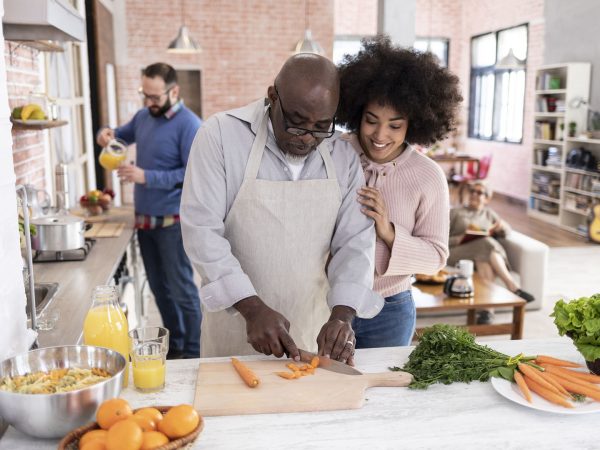 These findings come from a newly published study from the U.S. National Institute on Aging that included nearly 3,000 participants. The lifestyle factors that made the difference in the risk of Alzheimer's included at least 150 minutes per week of moderate to vigorous physical activity and not smoking (quitting even if you're over 60 and have smoked for decades can make a difference, researchers reported). Other measures include limiting the use of alcohol (if you drink, your consumption should be light to moderate) and following a prudent diet such as a combination of the Mediterranean diet and the Dietary Approaches to stop Hypertension (DASH) diet. In addition, keeping your mind active by reading, volunteering, taking a class or learning a new skill or hobby lowered the risk as well. The study found that the risk of Alzheimer's was 60 percent lower than normal among study participants who followed four of these healthy lifestyle factors and 37 percent lower among those who followed two to three of them compared to those in the study who followed none or only one.
My take? These findings are encouraging because they demonstrate that we have some control over a disease for which there is no reliable treatment. The results of the study support earlier research showing the impact of similar lifestyle changes. It seems clear that a healthy diet, regular exercise (at least 150 minutes per week) not smoking, low alcohol consumption and keeping your mind engaged can substantially lower the risk of Alzheimer's. Bear in mind that research has shown that people with a high genetic risk whose lifestyles were unhealthy were more than three times more likely than normal to develop Alzheimer's than their genetic peers.
Source:
Klodian Dhana, M.D., Ph.D., et al, "Healthy lifestyle and the risk of Alzheimer's dementia: Findings from two longitudinal studies. Neurology. June 17. 2020; doi: 10.1212/WNL.0000000000009816.

More information from this week's bulletin:
---
Sign up for more Dr. Weil newsletters:
---