Does Excess Fat Cause Depression?
I've been told that being 10 pounds overweight can lead to depression. This sounds far-fetched to me.
Andrew Weil, M.D. | October 15, 2019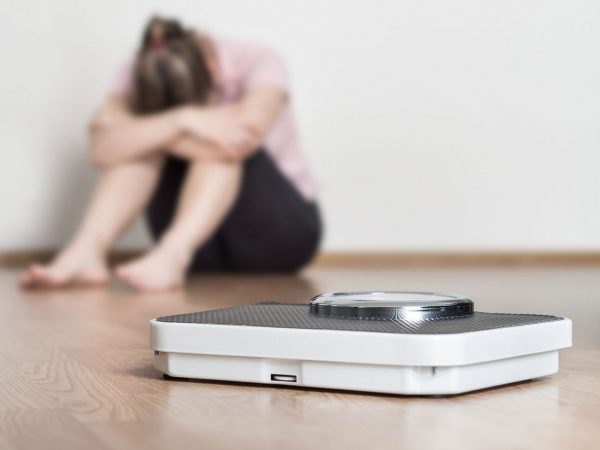 A study from Denmark published in August (2019) concluded that being 10 kilograms overweight (about 22 pounds) increases the risk of depression by 17 percent and that the more fat, the higher the risk of depression. Similar findings have come from earlier research. We know that in general about 43 percent of adults with depression are obese and that obese adults are at increased risk of depression.
Professor Søren Dinesen Østergaard, who led the Danish study, noted that the location of body fat was not significant. Instead, he and his team concluded that the psychological consequences of being overweight or obese were responsible for the increased risk of depression. If the risk were the biological effect of the fat, he said, "we would have seen that fat located centrally on the body increased the [risk] most, as it has the most damaging effect in biological terms."
The researchers analyzed information from the UK Biobank, which contains data on the correlation between genetic variants and physical measurements (including body fat mass). They also looked at data from the Psychiatric Genomics Consortium, which has information on correlations between genetic variants and depression.
This research isn't the first to link obesity with depression. A study from Australia and the UK's University of Exeter published in November 2018 looked at medical history and genetic information from 48,791 people with depression and a control group of 291,295 individuals born between 1938 and 1971. It concluded that obesity causes depression, not vice versa. Study co-leader Professor Elina Hyppönen, Ph.D., director of the Australian Centre for Precision Health, explained that the researchers "separated the psychological component of obesity from the impact of obesity-related health problems using genes associated with higher body mass index (BMI) but with lower risk of diseases like diabetes."
The team found that these genes were just as strongly associated with depression as other genes associated with higher BMI and diabetes. Dr. Hyppönen said this "suggests that being overweight causes depression both with and without related health issues – particularly in women."  Women with a high body mass index had a 21 percent increased risk of depression while men had only an eight percent increased risk. The study also revealed that very thin men are more prone to depression than men of normal weight or very thin women.
Interesting as all these findings are, the case isn't closed on whether obesity leads to depression or vice versa. I'll keep you posted on new research as it becomes available.
Andrew Weil, M.D.
Sources:
Søren D. Østergaard et al, "Investigating the association between body fat and depression via Mendelian randomization." Translational Psychiatry, August 5, 2019; 9 (1) DOI: 10.1038/s41398-019-0516-4
Jessica Tyrrell et al, "Using genetics to understand the causal influence of higher BMI on depression," International Journal of Obesity, June 2019, https://doi.org/10.1093/ije/dyy223