Depression & Headaches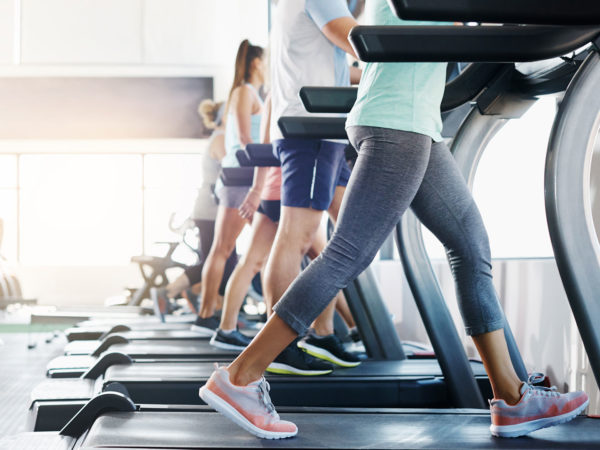 What Are Headaches Associated With Depression?
Depression, anxiety and migraine headaches often co-exist, although experts aren't sure whether the headaches contribute to depression and anxiety or vice versa. It is estimated that migraine patients are about five times more likely to develop depression than people who don't have these headaches. Even more migraine patients – an estimated 50 to 60 percent – are believed to suffer from anxiety, but here, too, it is unclear which is cause and which is effect.
What Are The Symptoms Of Depression Headaches?
Symptoms of depression include a sullen mood, feelings of hopelessness, guilt and anxiety, loss of interest in things that used to be pleasurable, changes in appetite and sleeping patterns, inability to concentrate, and lack of energy. Symptoms of anxiety include excessive worry, fear and irritability. The most common forms of anxiety in migraine patients are panic disorder, generalized anxiety disorder, and phobias. Panic disorder symptoms include unexpected and repeated episodes of intense fear accompanied by such physical symptoms as chest pain, heart palpitations, shortness of breath, dizziness or abdominal distress. Generalized anxiety disorder is characterized by chronic, unrealistic, and exaggerated feelings of worry and tension. Phobias are extreme, irrational fears.
What Are The Causes Of Depression Headaches?
It is possible that depression in migraine patients stems from the chronic pain due to the headaches, but no one knows for sure. Some genetic studies have found that having one of these disorders increases the risk for the other, possibly because they share underlying biologic and neurochemical mechanisms. We also know that reduced levels of the neurotransmitter serotonin, which helps regulate mood, sleep and appetite, are associated with both depression and migraine. In women, both migraines and depression are associated with fluctuations in estrogen levels.
Prevention Of Depression Headaches
Several medications can help reduce the frequency, severity and duration of migraines. These include beta blockers, calcium channel blockers and other anti-hypertensives that can help regulate blood vessel tone and activity.  Certain antidepressants can help prevent migraines as can the anti-seizure drugs Depakote, Neurontin and Topamax.
Treatments Of Depression Headaches
Recent research has shown that combining cognitive behavior therapy (CBT) with drug treatment for migraine with depression can lead to significant improvement in both conditions. CBT assumes that our thoughts cause our feelings and behavior and that changing the way you think can help you feel and act better. In a 2011 publication, the British Royal College of Psychiatrists concluded that CBT is one of the most effective treatments for conditions where anxiety or depression is the main problem. In a study from Griffith University in Australia 66 patients with migraine or tension headaches and depression who were treated with a combination of cognitive behavioral therapy and a routine drug regime experienced significant reductions in the number of headaches and symptoms of depression and anxiety, as well as increased quality of life compared to patients in a control group. The improvements remained at a four month follow up.
A number of drugs may be prescribed for treatment of migraine with depression including fluvoxamine (Luvox), fluoxetine (Prozac), sertraline (Zoloft), paroxetine (Paxil), and citalopram (Celexa). These drugs often are recommended for treatment of migraines even among patients who are not depressed. The fact that they work for both migraines and depression adds to the notion that there might be a common cause of both conditions.
Other treatments that can help ease anxiety and depression and combat stress that worsens migraines include deep breathing or guided imagery. Biofeedback and progressive muscle relaxation are the most widely accepted non-drug techniques for headache control and prevention. The American Migraine Foundation notes that their effectiveness has been established in more than 100 investigations over the past 25 years and these mind-body practices have demonstrated a 45 to 60 percent reduction in the frequency and severity of migraines. The downside for biofeedback is the time commitment required – several visits per week over a number of months.
What Does Dr. Weil Recommend For Depression Headaches?
Dr. Weil's recommends regular aerobic exercise for immediate, symptomatic treatment of depression. He notes that numerous studies validate the efficacy of a daily workout for improving emotional health and boosting self-confidence. He recommends 30 minutes of continuous activity at least five days a week for best results.
He also recommends breath work, meditation and yoga as approaches to easing depression, and biofeedback as a means of dealing with the stress and anxiety that underlie migraines.
Source:
Esme Fuller-Thomson, Meghan Schrumm, Sarah Brennenstuhl. "Migraine and Despair: Factors Associated with Depression and Suicidal Ideation among Canadian Migraineurs in a Population-Based Study". Depression Research and Treatment, DOI: 10.1155/2013/401487