Can Sugar Boost Mood?
I know that sugar isn't especially good for you, but I've long used it as a pick-me-up when I'm not in a good mood. Now I hear that it doesn't really help. Is this true?
Andrew Weil, M.D. | May 28, 2019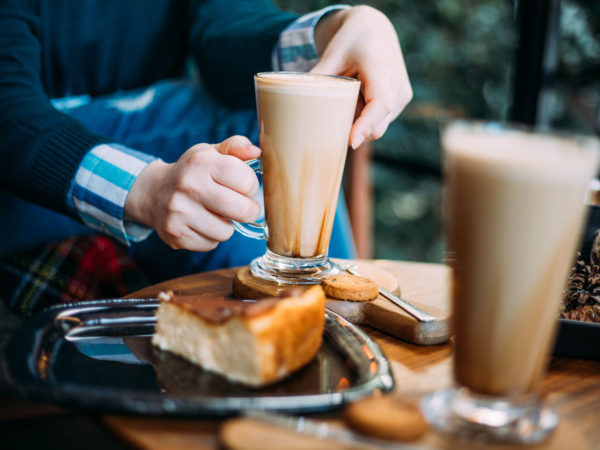 A recent investigation from Germany and the UK showed that consuming sugar doesn't necessarily pick you up, and that instead of boosting mood it can actually worsen it. The researchers set out to explore what they termed the "myth of the sugar rush" – the belief that consuming sugar can elevate mood. They reviewed 31 published studies on the subject involving data on 1,259 participants and looked at whether the amount and type of sugar consumed or engaging in demanding mental and physical activities after eating or drinking it made any difference to mood. They also investigated the impact of consuming sugar on anger, alertness, depression, and fatigue as well as on mood within 30 minutes, 31 to 60 minutes and after an hour or more of ingesting it.
Their findings revealed that rather than improving mood, eating sugar increases fatigue and reduces alertness within an hour after its consumption. They also appeared to refute the hypothesis that consuming sugar boosts mood by increasing levels of the neurotransmitter serotonin, which helps regulate mood, sleep and appetite.
Investigation leader, Konstantinos Mantantzis of Humboldt University of Berlin, noted that the idea that sugar can improve mood "has been widely influential in popular culture, so much so that people all over the world consume sugary drinks to become more alert or combat fatigue." If anything, he added, "sugar will probably make you feel worse."
If you believe you get a mood boost after consuming sugar and are careful about how often you reach for a sweet snack or drink and how much you ingest, there's no harm in indulging occasionally. But in view of the new findings on the effects of sugar consumption, you might want to pay attention to whether you really get a mood boost from it and if so, how long it lasts.
Bear in mind the effects sugar can have on health. It is detrimental for teeth (because it contributes to cavities). More concerning, diets high in sugar may predispose some people, especially women, to yeast infections, may aggravate some kinds of arthritis and asthma and may raise triglyceride levels. In people genetically predisposed to develop insulin resistance, high-sugar diets may drive obesity and high blood pressure and increase risks of developing type 2 diabetes. Although conventional medical studies haven't shown that sugar causes hyperactivity in children, many parents are convinced that it does have that effect and that limiting sugar intake improves kids' behavior and attention. Recent research also indicates that sugar, rather than saturated fat, is the real culprit in America's high rates of cardiovascular disease.
Andrew Weil, M.D.
Source:
Konstantinos Mantantzis et al, "Sugar rush or sugar crash? A meta-analysis of carbohydrate effects on mood," Neuroscience and Biobehavioral Review, June 2019, doi.org/10.1016/j.neubiorev.2019.03.016