Aspirin For Migraine?
I read that plain aspirin can be an effective treatment for migraine. I've been taking an expensive prescription drug. Would it be safe to switch to aspirin?
Andrew Weil, M.D. | January 9, 2020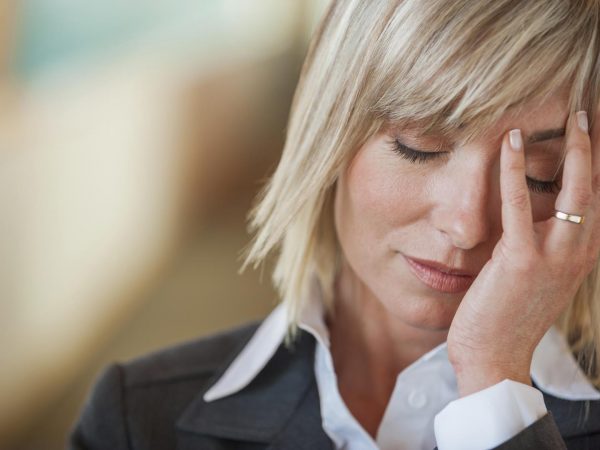 Some research suggests that aspirin can effectively help prevent and treat migraine, and it's believed thousands of migraine patients take aspirin to treat their headaches. The latest investigation on this, from Florida Atlantic University, reviewed evidence from 13 earlier studies that included data on a total of 4,222 patients who took aspirin to treat migraines. The researchers noted that effective prescription drugs are available for both treatment and prevention of migraines.  However, they made the point that many patients in the U.S. are not adequately treated for these headaches, because they have limited access to health care providers or lack health insurance to cover the cost of the prescription medications. Another issue: some migraine patients may not be able to tolerate the drugs.
The Florida researchers suggested that high aspirin doses, ranging from 900 mg to 1,300 mg, taken as soon as a migraine begins is an "effective and safe treatment option."
One of the studies reviewed found that taking three regular adult strength 325 mg aspirin tablets relieved migraine pain within two hours in 52 percent of patients who took them, compared to 32 percent of those who received a placebo. The aspirin also reduced nausea and sensitivity to noise and light, which are common migraine symptoms. Evidence from other studies has suggested that taking 81 to 325 mg of aspirin daily may be effective and safe for migraine prevention.
Studies also have shown that migraine pain relief stemming from aspirin doesn't last as long as it does with certain doses of sumatriptan, one of the prescription drugs for these headaches. And some evidence suggests that aspirin may work for migraines that are mild or moderate in intensity but not for severe ones.
If you're considering taking aspirin instead of a prescription drug for migraine pain, I urge you to first speak to the physician who prescribed your medication. If you're taking a prescription drug preventively, you may have to be weaned off it. And bear in mind that available evidence suggests that aspirin helps relieve only about 50 percent of migraines. You also may find that it does not work as well or as fast as the prescription drug you've been taking. Here's where you can find my recommendations for the prevention and treatment of migraines.
Andrew Weil, M.D.
Source:
Bianca Biglione et al, "Aspirin in the Treatment and Prevention of Migraine Headaches: Possible Additional Clinical Options for Primary Healthcare Providers." The American Journal of Medicine, October 12, 2019; DOI: 10.1016/j.amjmed.2019.10.023