Is Breast Cancer On The Rise?
Two of my friends recently were diagnosed with breast cancer. Is the incidence of this disease increasing? What about the death rate?
Andrew Weil, M.D. | November 26, 2019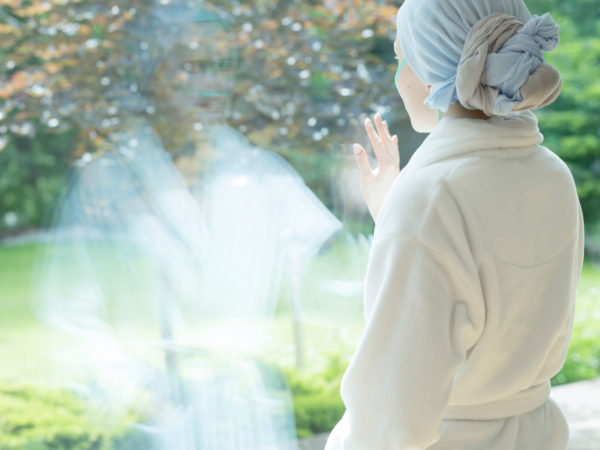 I'm sorry to tell you that breast cancer incidence is rising, but fortunately the death rate from the disease is declining. That's the latest from the American Cancer Society's (ACS) 2019 update of breast cancer statistics. These show that some 268,600 new cases of invasive breast cancer will be diagnosed among women in the United States this year and that 41,760 will die from the disease (fewer than the 66,020 women who will die from lung cancer).
Fortunately, the growing incidence of breast cancer is relatively small – 0.3 percent per year since 2004. It is believed to relate to the increasing prevalence of excess body weight as well as declining fertility rates. The ACS reports that the lifetime risk of being diagnosed with breast cancer remains at about one in eight women, as it has for some years.
The risk of a diagnosis is highest for women in their 70s, although among women age 50 and older, the rate of ductal carcinoma in situ (DCIS) declined by 2.1 percent per year between 2012 and 2016, a welcome change from the 11-fold increase seen between 1998 and 2008. The declines were attributed to increased use of mammograms. DCIS, sometimes called "Stage Zero Breast Cancer", in itself isn't harmful, although some cases – perhaps many fewer than once thought – may progress to invasive breast cancer.
Deaths due to breast cancer have been declining steadily since 1989, thanks to improvements in early detection and treatment. However, the new data show that the death rate was 40 percent higher among black women compared to white women from 2013 through 2017, despite the fact that incidence rates were slightly lower among black women. Among those under age 50, the death rate from breast cancer among blacks is twice what it is among whites.
The ACS report said higher breast cancer death rates in black women could be due to a combination of factors, including later stage and diagnosis, unfavorable tumor characteristics, higher prevalence of obesity and pre-existing medical conditions, as well as less access to timely and high-quality prevention, early detection, and treatment services.
All women should be aware of the following steps they can take to reduce breast cancer risk:
Maintain a healthy weight.Weight gain after age 18 to between the ages of 50 and 60, has been consistently associated with risk of breast cancer after menopause. The more fat tissue in a woman's body, the higher her estrogen levels are likely to be, and as a result the higher her risk of breast cancer.
Regular physical activity can reduce the risks, possibly because it can lead to weight loss and decreased body fat.
Reduce exposure to xenoestrogens.These synthetic chemical compounds have estrogen-like activity. They include common pesticides, industrial pollutants and hormone residues in meat, poultry and dairy products. Choosing hormone-free dairy and animal products and organic produce is a good start.
Avoid alcohol. Alcohol is believed to influence a woman's risk because it increases levels of estrogen and other hormones associated with hormone-receptor-positive forms of the disease.
Learn more about breast cancer here.
Andrew Weil, M.D.
Source:
Carol E. DeSantis et al. "Breast cancer statistics, 2019". CA: A Cancer Journal for Clinicians, October 2, 2019; DOI: 10.3322/caac.21583