Does Eating Red Meat Cause Breast Cancer?
I'm concerned about reports that eating red meat increases the risk of breast cancer. Can you tell me how much meat is too much? Does the way meat is prepared play a role?
Andrew Weil, M.D. |October 3, 2019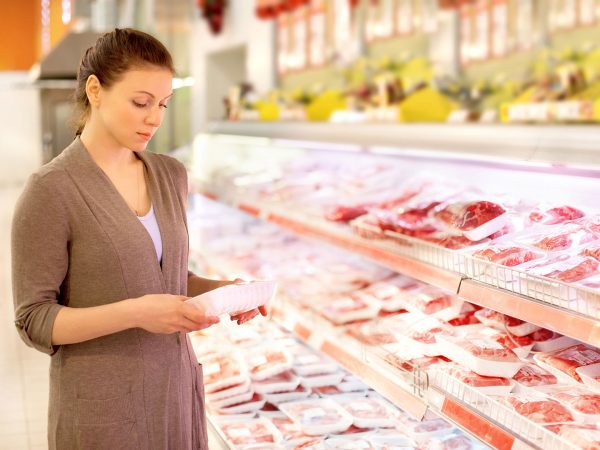 You're referring to results of a study published in August (2019) showing that consuming red meat increases the risk of invasive breast cancer. Researchers followed 42,012 women in the U.S. for an average of 7.6 years and determined that those who ate the most red meat were 23 percent more likely to develop breast cancer than those who ate the least. All told, 1,536 cases of breast cancer were diagnosed during the study.  No links were found between the increased risk and the way meat was cooked or the chemicals formed during high-temperature cooking. What's more, the meat-related risk didn't change when the researchers controlled for known breast cancer risk factors, including obesity, socioeconomic status, alcohol consumption and other dietary factors.
The study also found that consuming poultry appears to lower breast cancer risk. Women who ate the most poultry had a 15 percent lower risk than those who ate the least; the risk dropped even lower among women who substituted poultry for meat.
Senior study author Dale P. Sandler, Ph.D., of the U.S. National Institute of Environmental Health Sciences, noted that "red meat has been identified as a probable carcinogen. Our study adds further evidence that red meat consumption may be associated with increased risk of breast cancer, whereas poultry was associated with decreased risk. While the mechanism through which poultry consumption decreases breast cancer risk is not clear, our study does provide evidence that substituting poultry for red meat may be a simple change that can help reduce the incidence of breast cancer."
These findings aren't particularly surprising. In 2014 research from the Harvard School of Public Health revealed a link between red meat consumption and an increased risk of breast cancer among 89,000 women between the ages of 24 and 43 who were followed for 20 years. Here, women who consumed 1.5 servings of red meat daily had a 22 percent higher risk of breast cancer than those who ate only a single serving per week. The study also showed that each additional daily serving of meat raised the risk by another 13 percent.
I don't believe anyone needs to eat red meat to be healthy. We can get the protein and essential fatty acids we require from other food sources, such as wild-caught, cold-water fish; omega-3 rich eggs; and tofu, beans and nuts. If you do eat red meat, less is better than more. Wild game and bison are better choices. if you eat beef, grass-fed, grass-finished products offer a far better omega-3 to omega-6 fatty acid profile along with fewer contaminants and less fat.
Andrew Weil, M.D.
Source:
Dale P. Sandler. "Association between meat consumption and risk of breast cancer: Findings from the Sister Study." International Journal of Cancer, August 6, 2019; DOI: 10.1002/ijc.32547