Can Coffee Cause Cancer?
I understand that California is going to require coffee shops to warn customers that a chemical in coffee can cause cancer. Can you explain what this is all about? Should I stop drinking coffee?
Andrew Weil, M.D. | June 5, 2018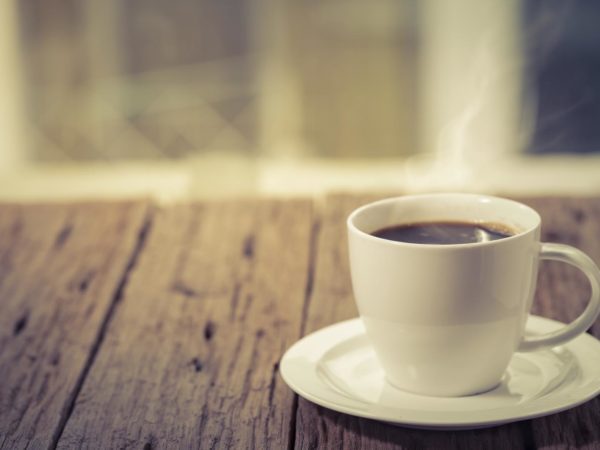 The chemical is acrylamide, which is formed when coffee beans are roasted. (It is also present in cigarette smoke.) The California controversy stems from a 1986 state law (Proposition 65) that requires businesses to warn customers about any agents that could reasonably affect health. A lawsuit filed in 2010 charged that companies that sell coffee (including Starbucks, 7-11 and other shops) have failed to warn that the acrylamide in coffee could pose a threat to health.
The coffee shops have been fighting the lawsuit, maintaining that the amounts of acrylamide in coffee aren't harmful and that the health benefits of coffee outweigh any risk. Substantial research backs up that argument. A study published in 2015 found that consuming moderate amounts of coffee daily is linked to a lower risk of death from cardiovascular and neurological disease, type 2 diabetes, and suicide. For this investigation, "moderate amounts" was defined as fewer than five cups of coffee A DAY. And a study from Italy, also published in 2015, found that individuals between the ages of 65 and 84 who drink one to two cups of coffee daily have a lower incidence of mild cognitive impairment, which often precedes Alzheimer's disease, compared to those who rarely or never drink coffee or who drink less than one cup a day.
We heard a great deal about acrylamide in 2002, when the Swedish National Food Administration reported that the compound is formed in starchy foods that are baked or fried – including French fries, potato chips, bread and cookies – and that it is carcinogenic in rats. Acrylamide does not form when the same foods are cooked in other ways, such as boiling, steaming or microwaving. In November 2013, the FDA issued a "Consumer Update" suggesting that we stay away from foods and cooking methods known to form acrylamide.
The FDA consumer update stated that the agency acted "because high levels of acrylamide have been found to cause cancer in animals and on that basis scientists believe it is likely to cause cancer in humans as well." To my knowledge, none of the dozens of studies undertaken since 2002 has shown that acrylamide is a human carcinogen. Nevertheless, in California, warnings about the acrylamide in French fries have been posted in restaurants since 2007.
Stanley Omaye, PhD., a professor of nutrition and toxicology at the University of Nevada, has been quoted in news reports as saying, "Based on the animal studies, you would have to drink probably over 100 cups of coffee a day in order to get" a dangerous dose.
My view is that you have to maintain perspective about foods that cause cancer in rats. Most are not human carcinogens. For example, compounds in apples, apricots, bananas, broccoli, cabbage, cherries, and chili peppers (to name a few) have been shown to cause cancer in rodents. Yet fruits and vegetables do not raise the risk of cancer among humans – they reduce it.
I see no reason to stop drinking coffee if you enjoy it and do not experience any of the unpleasant physical and mental symptoms it can cause: anxiety, insomnia, irregular heartbeat, stomach pain, and bladder irritation.
You can learn more about acrylamide in fried foods here.
Andrew Weil, M.D.
Source:
State of California, "Chemicals Known to the State to Cause Cancer or Reproductive Toxicity." December 29, 2017, oehha.ca.gov/media/downloads/proposition-65//p65122917.pdf