Can Processed Foods Cause Cancer?
I try to eat a healthy diet, but sometimes because of time pressure I (and my family) consume prepackaged foods. Now I hear ultra-processed foods can cause cancer. True?
Andrew Weil, M.D. | May 14, 2018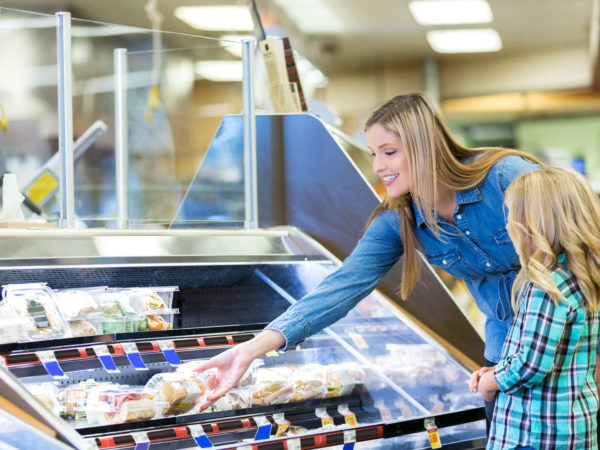 Possibly. A 5-year-long French study published in February 2018 suggests that people whose diets contain a lot of ultra-processed foods, particularly those high in fats and sugar, may be at higher risk of cancer than those who eat few of these foods. This was the first study to explore the relationship between processed foods and cancer. The researchers reported that cancer risks rose by 12 percent for every 10 percent increase in the amount of ultra-processed foods and drinks consumed. They also found that the risk of breast cancer increased by 11 percent for every 10 percent increase in consumption of ultra-processed foods.
Ultra-processed foods were defined as mass-produced packaged breads and buns; sweet or savory packaged snacks; industrialized confectionery and desserts; sodas and sweetened drinks; meatballs, poultry and fish nuggets and other reconstituted meat products, instant noodles and soups, and frozen or shelf-stable ready meals.
These are foods that contain natural and artificial flavors or colors, sweeteners, preservatives and other additives.
It's estimated that more than half of the calories consumed daily in the U.S. come from such products. In the French study, only 18 percent of the diets of the 105,000 participants came from these foods.
When they enrolled, the subjects provided information on their age, sex, occupation, educational level, height, weight, exercise habits and health status, including any medications they took. Every six months thereafter, they provided online descriptions of what they remembered eating and drinking for a specified 24-hour period.
None of the study participants had cancer initially, but after five years, 739 had been diagnosed with breast cancer, 281 with prostate cancer, and 153 with colorectal cancer.
The subjects who consumed the most ultra-processed foods tended to be younger than those whose diets were healthier. They drank a lot of sodas and other sweet beverages and ate sweets high in fat and starches. They were also more likely to be smokers and were less active and less educated than participants who avoided processed foods.
While the study didn't prove that ultra-processed foods caused the cancers seen, it did reveal a suspicious and concerning association. The researchers didn't link the disease to specific food additives but noted that some, such as titanium dioxide, found in certain sweets, chewing gum and biscuits, have been suspected of carcinogenic effects, as have heat-related acrylamide, heterocyclic amines and polycyclic aromatic hydrocarbons formed during processing. They also noted that bisphenol A (BPA) in plastic packaging might play a role.
There's also the possibility that high-calorie, ultra-processed foods caused weight gain, leading to obesity, which is a known risk factor for cancer. We'll need more research to determine if the link between these foods and cancer revealed in this study holds up. In the meantime, to reduce your risk of cancer – and for the sake of your overall health – try to avoid processed foods.
Andrew Weil, M.D.
Source:
Bernard Srour et al, "Consumption of ultra-processed foods and cancer risk: results from NutriNet-Santé prospective cohort." BMJ 2018, February 14, 2018, doi: doi.org/10.1136/bmj.k322