Can Aspirin Lower The Risk Of Cancer?
Is it true that taking aspirin can prevent cancer? If so, should I take it daily and should it be regular or baby aspirin?
Andrew Weil, M.D. | February 3, 2020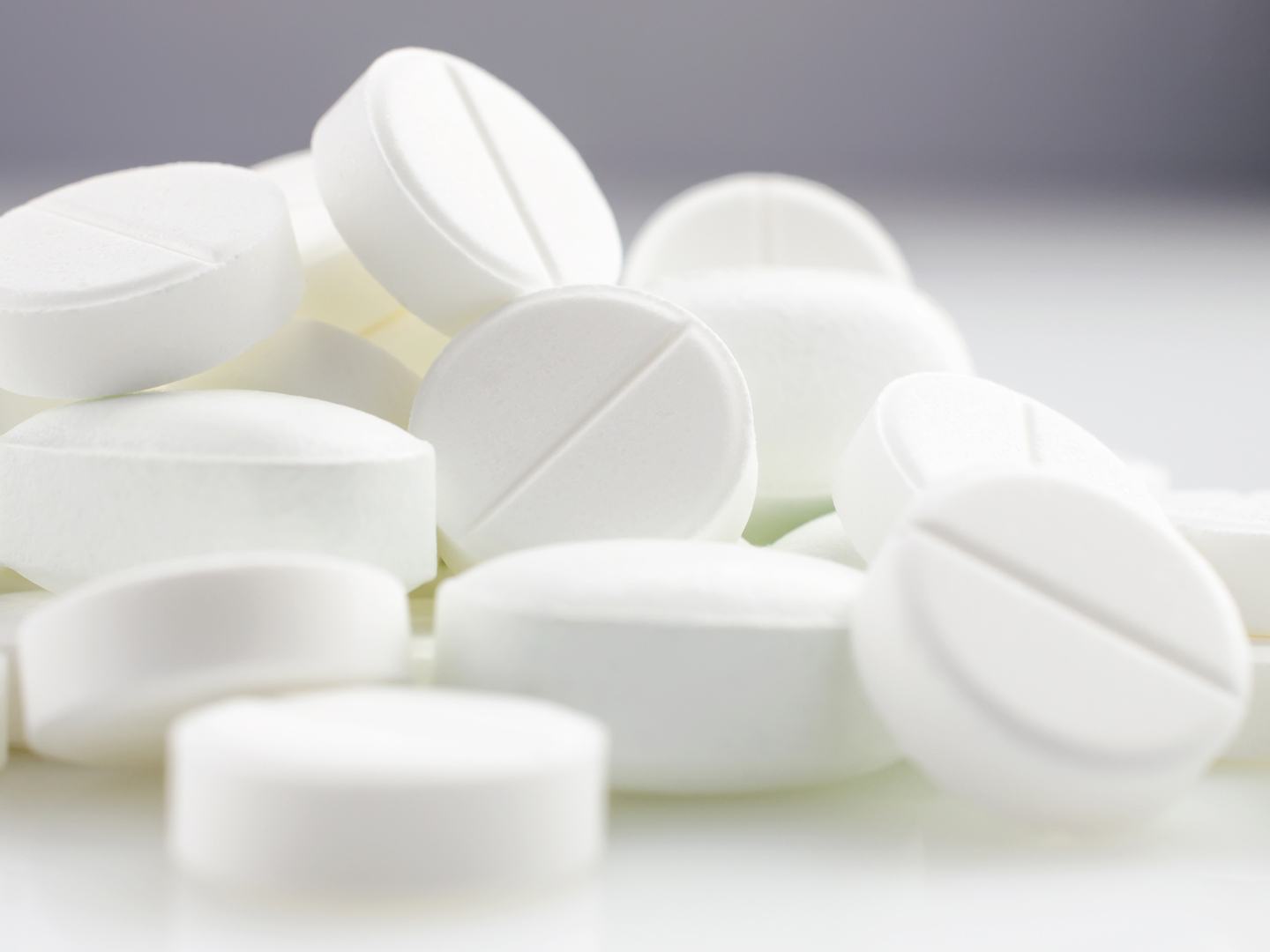 You may have heard about results of a study from the National Cancer Institute (NCI), published in December 2019, which showed that taking aspirin at least three times a week was linked with a lower risk of dying from cancer. Specifically, the study found that aspirin was associated with a 29 percent reduced risk of dying from colorectal cancer, a 25 percent lower risk of dying from any gastrointestinal (GI) cancer, a 15 percent lower risk of dying from any cancer, and a 19 percent lower risk of dying from any cause.
This is certainly welcome news, but it doesn't apply to everyone. The study found that the observed benefits of aspirin were limited to overweight individuals, particularly those whose body mass index ranged from 25 to 29.9. (A BMI of 18.5 – 24.9 is considered normal.) The findings showed that taking aspirin offered no reduction in cancer risk among those who were underweight.
Study leader Holli Loomans-Kropp, Ph.D., M.P.H., suggested that the protective effect may stem from aspirin's anti-inflammatory action. "Gastrointestinal cancers are highly inflammation-associated cancers," she said, noting that the strongest effect has been with these.
The study included 146,152 adults age 65 and older who were taking part in the NCI's Prostate, Lung, Colorectal and Ovarian Cancer Screening Trial. When they enrolled in the study, the participants reported on their use of aspirin during the previous year.
Other research has not found similar health benefits for seniors who have taken aspirin regularly. In a study published in 2018, those who took 100 mg of aspirin daily were at increased risk of death from all causes compared to those who didn't take aspirin.
You should be aware that the U.S. Preventive Services Task Force (USPSTF) recommends that adults age 50 to 59 take a daily low-dose aspirin for prevention of cardiovascular disease and colorectal cancer (if they have a slightly increased risk of cardiovascular disease and are not at increased risk for bleeding) and that treatment be individualized for those between age 60 to 69. The USPSTF has made no such recommendations for those age 70 and older, citing insufficient evidence.
The most common serious side effect of daily aspirin use is gastrointestinal bleeding, a risk that increases with age and rises dramatically after age 70.
Prior to the new findings linking aspirin to a lower risk of cancer, three studies published in September 2018 failed to show that aspirin prevented heart attack, stroke, dementia or cancer in 19,114 healthy seniors from Australia and the U.S. who took either 100 milligrams of it or a placebo daily over the course of 4.7 years. These findings prompted the American Heart Association and American College of Cardiology to issue new guidelines in March 2019 advising against daily aspirin use by healthy people.
Andrew Weil, M.D.
Source:
Holli A. Lomans-Kropp et al, "Association of Aspirin Use With Mortality Risk Among Older Adult Participants in the Prostate, Lung, Colorectal, and Ovarian Cancer Screening Trial," JAMA Network Open, December 4, 2019, doi:10.1001/jamanetworkopen.2019.16729