Aspirin For Depression?
I read that aspirin can help cure depression. Your thoughts?
Andrew Weil, M.D. | December 27, 2019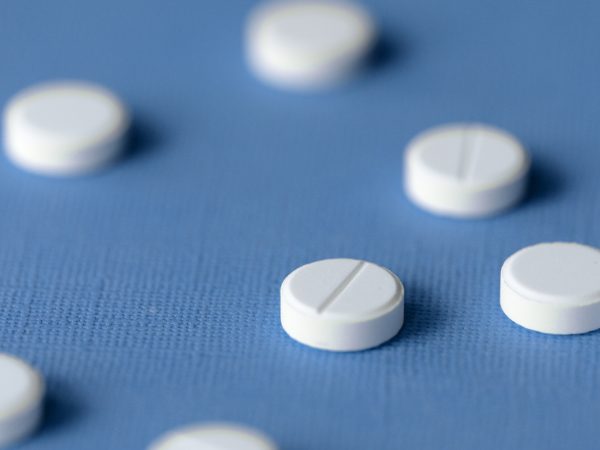 You may have read about a Chinese investigation showing that taking aspirin or other anti-inflammatory drugs (as well as statins) can help reduce symptoms of major depressive disorder, a serious illness that affects an estimated six percent of adults worldwide each year. This finding came from a review of 30 earlier studies that looked at the effect of these drugs on symptoms of depression in a total of 1,610 people. Researchers at China's Huazhong University of Science and Technology reported that the drugs were 79 percent more effective at eliminating symptoms and 52 percent more effective at reducing the overall severity of the symptoms than a placebo. In some cases, the drugs were used alone and in others they were combined with antidepressants.
These findings are consistent with the cytokine theory of depression, which holds that increased production of this class of pro-inflammatory regulatory substances correlates with depression and that anti-inflammatory drugs may be more useful than antidepressant medications for some depressed patients.
The ongoing research worldwide reflects the reality that new and better methods to treat depression are needed, since an estimated one third of patients with this condition don't respond well to current treatments. The good news from the Chinese analysis is that the drugs they examined did seem to help, and the investigators saw no major side effects among those taking the anti-inflammatory drugs, at least not in the short term. The bad news is that aspirin and other anti-inflammatory drugs didn't appear to improve quality of life.
As you may know, I'm a proponent of non-drug strategies for managing depression. (See my book, Spontaneous Happiness, for details.)  One of the most effective methods is performing regular physical activity: 30 minutes of it at least five days a week. Physical activity increases levels of serotonin and endorphins, boosts resistance to stress, and enhances self-esteem.
Andrew Weil, M.D.
Source:
Shuang Bai et al, "Efficacy and safety of anti-inflammatory agents for the treatment of major depressive disorder: a systematic review and meta-analysis of randomized controlled trials," Journal of Neurology Neurosurgery & Psychiatry, October 28, 2019, DOI: 10.1136/jnnp-2019-320912