Test For Chronic Fatigue Syndrome?
I hear there's a new test for chronic fatigue syndrome. Can you tell me what it is and how accurate it is?
Andrew Weil, M.D. | May 23, 2019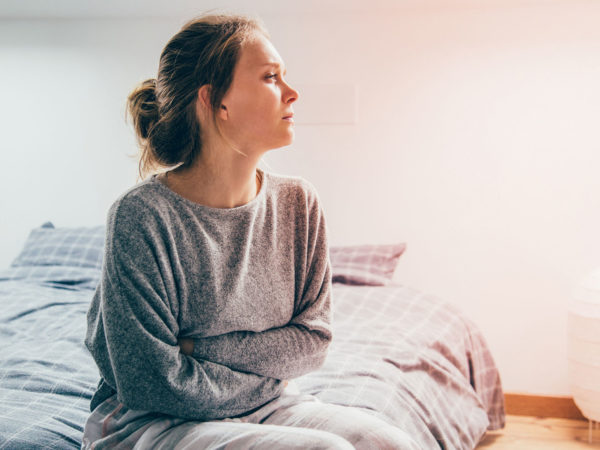 Chronic Fatigue Syndrome (CFS) is not formally classified as a disease. The term is applied by many healthcare providers to patients who experience unexplained, persistent fatigue for more than six months. It's now estimated that two million people in the U.S. are affected, but the number could be much higher. The condition typically affects people between the ages of 20 and 50, most often occurring in Caucasian women.
One of the challenges to understanding this condition is that there hasn't been a way to reliably diagnose it. Doctors may order a series of tests to check liver, kidney and heart function, as well as blood counts. "Results [usually] come back normal," according to Ron Davis, Ph.D., professor of biochemistry and genetics at Stanford University School of Medicine, one of a team of researchers who have devised a new blood test to diagnose CFS. It involves using electrical currents to measure the energy (and health) of immune cells and plasma.
The test is based on how an individual's immune cells respond to stress. When performed on blood samples from 20 people with chronic fatigue syndrome and 20 without, the test accurately determined which ones were affected. The researchers reported that the new test could also help identify drugs to treat CFS BY exposing a patient's blood samples to candidate drugs. They claim to have found a drug that appears to restore the healthy function of immune cells. It is not yet being used on CFS patients but may be tested in a future clinical trial.
While all this is encouraging news, don't look for the test any time soon. Preliminary findings have been published, but the investigation is still in its pilot phase.
"We don't know exactly why the cells and plasma are acting [in CFS]," Dr. Davis said in a press release. "But there is scientific evidence that this disease is not a fabrication of a patient's mind. We clearly see a difference in the way healthy and chronic fatigue syndrome immune cells process stress." He and his team are expanding their work to confirm the findings in a larger number of participants.
Andrew Weil, M.D.
Source:
R.W. Davis and R. Esfandyarpour et al, "A nanoelectronics-blood-based diagnostic biomarker for myalgic encephalomyelitis/chronic fatigue syndrome (ME/CFS)." PNAS, April 29. 2019 DOI: 10.1073/pnas.1901274116