A Positive Approach to Scleroderma?
What are your recommendations for treatment or living with a new diagnosis of scleroderma?
Andrew Weil, M.D. | April 24, 2002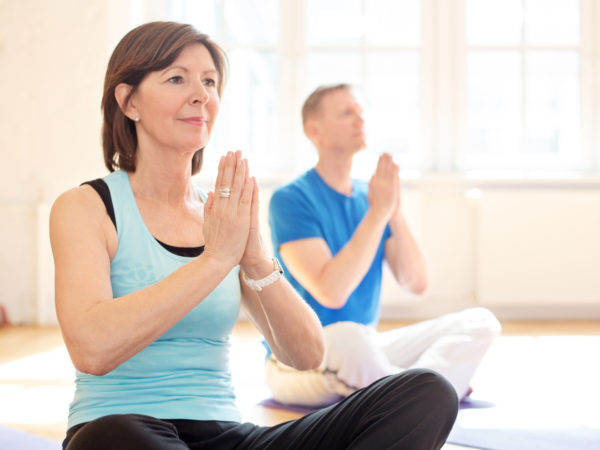 Scleroderma, an autoimmune disease, means "hard skin" since it causes the skin to thicken as a result of increased deposits of collagen. "Localized" scleroderma affects limited areas of the skin and musculoskeletal system while the "systemic" form of the disease is more widespread and can result in damage to the lungs, heart and kidneys, cause arthritis, slow gastrointestinal tract contraction, inflame muscles and cause dry eyes and dry mouth. Localized scleroderma can make the hands waxen and immobile; systemic scleroderma can be fatal.
As you know, there is no cure for scleroderma and no conventional medical treatment that can reliably manage the disease. However, I have seen dramatic improvements in some patients with autoimmune diseases who followed these recommendations:
Consume a low-protein, high-carbohydrate diet. Eliminate milk and milk products including commercial foods made with milk. Minimize intake of foods of animal origin.
Increase consumption of food sources of Omega3 fatty acids such as oily fish and walnuts.
Do regular aerobic exercise.
Practice relaxation techniques and experiment with mind-body techniques such as biofeedback, self-hypnosis, meditation, visualization and imagery.
Avoid practitioners who make you feel pessimistic about your condition. Autoimmune diseases wax and wane, often mirroring emotional ups and downs so it is important to work with a positive-minded practitioner who encourages experimentation.
My colleague, Steven Gurgevich, Ph.D., Clinical Assistant Professor of Medicine, here at the Arizona Center for Integrative Medicine at the University of Arizona, is very knowledgeable about scleroderma because his first wife, Jody, suffered from it. Steve says the first thing he tells patients with a new diagnosis is "don't panic" because the disease is so variable and because so many survival tools are available. He encourages patients to educate themselves about the disease as well as all the methods of treatment and available support resources. Here's a summary of his excellent advice:
Build your diet around nourishing foods that are easy to eat and swallow.
If your hands are involved, look for the many available adaptive utensils, tools and aids to ease holding, gripping and reaching.
Organize your home with anything that helps compensate for the symptoms such as handles and doorknobs with loops and hooks that are easier to use and handrails in the bathroom and shower.
Learn to ignore those who share negative thoughts and ideas with you.
Stay socially active and educate friends and family members about the disease so they can support and help you.
Join a support group if you can find one that lifts your spirits and generates good information.
Share your story with others and record your thoughts and feelings in a journal.
Nurture your spirit.
Andrew Weil, M.D.