Allergic To Penicillin?
I am allergic to penicillin. Now I hear that most people who think they're allergic to this drug aren't. How do I find out whether or not I really am?
Andrew Weil, M.D. | March 5, 2019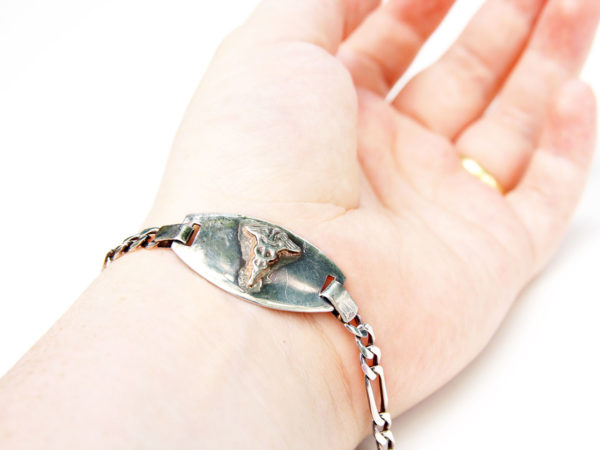 Millions of Americans believe they're allergic to penicillin, but a new medical review calls that into question and estimates that 95 percent of those who think they are allergic are not. The review, led by researchers from Boston's Massachusetts General Hospital and Harvard Medical School, concluded that most people with notations of penicillin allergy on their medical records can safely tolerate these drugs and related antibiotics. The reviewers also reported that these allergies tend to wane over time so that within 10 years of a diagnosis, 8 in 10 patients are no longer allergic.
The reason so many people believe they're allergic to penicillin may be that as children they developed a headache, nausea or diarrhea (which aren't allergy symptoms) after being treated with the antibiotic. If these symptoms are mistaken for an allergic reaction to penicillin, the supposed allergy goes on your medical record, and you're stuck with it for life. When you need an antibiotic, you may be treated with one that is less effective and more expensive than penicillin.
If you think you have a penicillin allergy, try to remember what happened when it was diagnosed. If you had symptoms that aren't considered allergic reactions – headache, nausea, diarrhea – chances are you're at low risk for actually being allergic. According to the review, this is also true if your only risk is a family history of penicillin allergy or an episode of itching with no rash while taking the drug.
Individuals considered at moderate risk are those who developed itchy rashes or hives related to a dose of penicillin.
Patients deemed at high risk are those who have had recurrent reactions to penicillin, those who developed anaphylaxis (a severe, potentially life-threatening reaction that impairs breathing), as well as those who have had skin tests that revealed a penicillin allergy. Even many people who have had these responses are unlikely to react the same way to penicillin again.
To find out if you're really allergic to penicillin, ask your doctor about a skin prick test. This is recommended if you have a history of developing hives, rash, swelling or shortness of breath in response to penicillin. The test involves pricking your skin with a needle containing a small amount of a fluid containing penicillin. If nothing happens, more of the substance will be injected. If that doesn't lead to a reaction, you can be reasonably confident that you're not allergic to penicillin. The skin tests often take less than an hour, and any reactions you develop during the tests tend to resolve in under an hour, even if the allergy is verified. You may also be given an oral dose of penicillin to confirm, under medical observation, that you're not allergic to it.
Andrew Weil, M.D. 
Source:
Erica S. Shenoy et al, "Evaluation and Management of Penicillin Allergy A Review," JAMA, January 15, 2019, doi:10.1001/jama.2018.19283